Abaddon Incarnate
Death Metal / Co. Dublin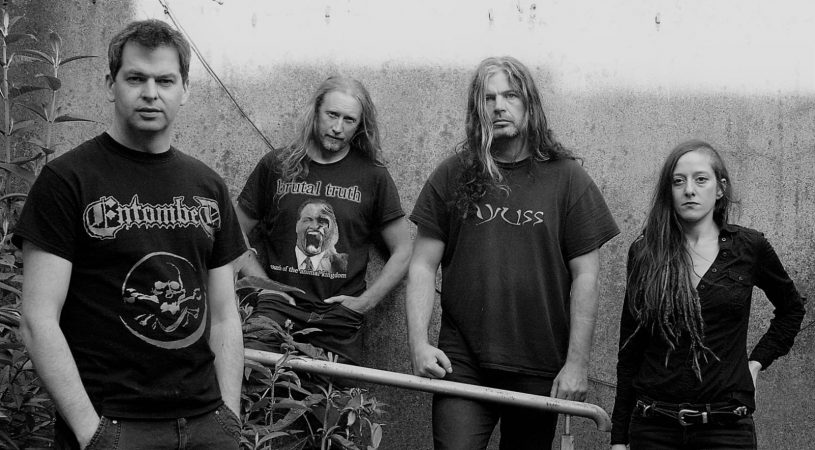 Links
ABADDON INCARNATE can be characterized as being heavily influenced by both Grindcore and Death Metal as well as many other kinds of genres such as Sludge, Crust, Punk and Doom.
Originally formed as Death/Thrash band BEREAVED back in 1989, this early incarnation recorded two demos. 'Signs Of Death' in a1992 and 'Tortured Souls' in 1994. The decision was then made in 1994 to change to a faster and more brutal Death/Grindcore style, so they changed their name to ABADDON INCARNATE and since then the band has released a demo cassette, two promos, five full-length albums, a Split 7″ with US grind band PHOBIA and most recently a live album.
The band has played alongside notable bands such as OBITUARY, NAPALM DEATH and BOLT THROWER also performing at the London Death Fest, Day of Darkness, Dublin Death Fest and the Siege Of Limerick. They have toured extensively in Europe including Spain, France, Britain, Switzerland, Germany. They have also toured as far away as Russia, Australia, and were the first extreme Irish metal band to play in Ecuador, Colombia and Peru.
Genres
Death Metal, Grindcore
Members (Current)
Steve Maher - Vocals / Guitar
Bill Whelan - Guitar / Vocals
Irene Siragusa - Vocals / Bass
Olan Parkinson - Drums (1994-2002)(2018-Present)
Members (Former)
Wayne Glass - Vocals
Donal Fulham - Guitar / Vocals [live/session]
Karl Leavey - Drums
Steve Finnerty - Vocals / Bass
Rob Tierney - Bass
Cory Sloan - Bass / Vocals / Guitars
Alan Kelly - Guitars
Johnny King - Drums
Brendan Roche - Drums
Jason Connolly - Drums
Shane Foley - Drums (Bereaved)