Axial Symmetry
Death Metal / Co. Dublin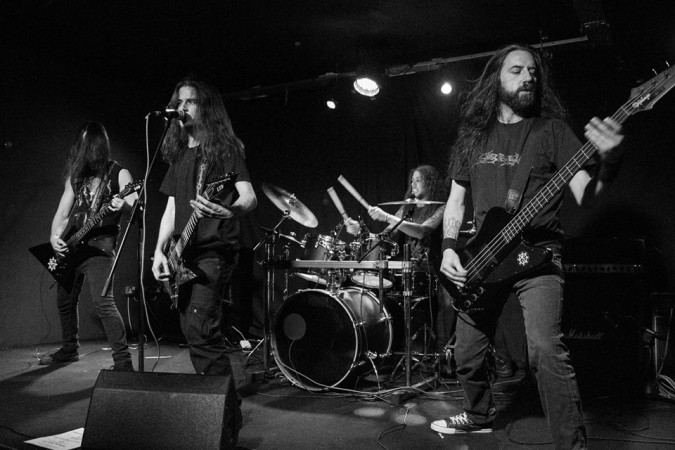 Links
Official Facebook Biography…
Starting off as just a 2-man band in September 2009 by Gavin Doyle and Matt O' Brien, Axial Symmetry spent the first couple of years writing and demoing a number of original songs. Despite being a 2 piece they were determined to bring their music to a live setting under any circumstance and have been on the live scene since 2012. They released their first EP "Nothing Is Left" in 2013 and up until 2014 they used a laptop to provide backing drum tracks.
In the summer of 2014 they welcomed Diego Rodrigues on drums and in early 2016 Dave O' Reilly joined on bass duties which gave the band a complete line up. They have played a number of gigs around the country and supporting foreign bands such as Germany's Hatred and Islay on small tours or one off shows in Ireland and has also toured Ireland and England with fellow Irish Death Metallers Syphor to support New Zealand's Sinate.
With a hard work ethic and a strong desire for performance they keep pushing their energy to provide an experience unlike any other by creatively weaving political audio clips into their sets to make for an intense live show.
Genres
Death Metal, Industrial, Thrash Metal
Members (Current)
Gavin Doyle - Guitars/Vocals/Keys
Matt O'Brien - L.Guitars/B.Vocals
Dave O'Reilly - Bass
Diego Rodrigues - Drums