Crossfire
Thrash Metal / Co. Dublin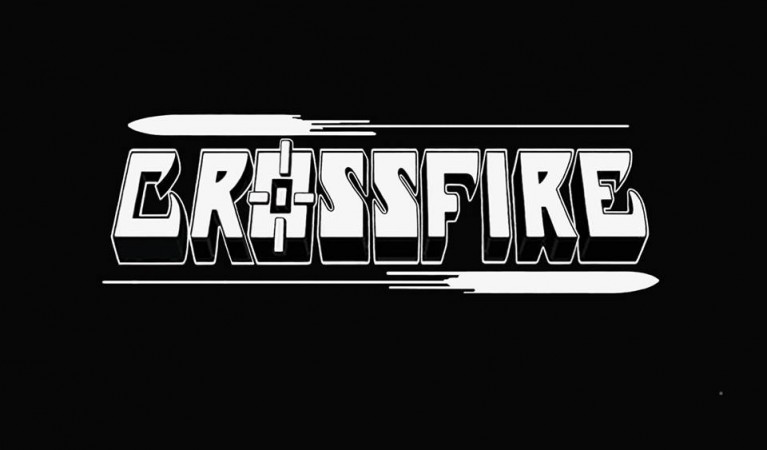 Links
Editor Notes:
CROSSFIRE have been knocking around the Irish scene for a number of years. Gigging often and with a number of demos and live recordings made available to stream online over the years, it's only now in 2018 that they finally issue their first proper release with "Bound In Skin", which will see the light of day on the 9th March.

Official Biography…
CROSSFIRE were originally formed by schoolmates and guitarists Kevin O'Connor-Conroy and Adam Treacy. Joined soon after by bassist Conor Jordan and drummer Dale Limpin, the four men quickly began gigging around Dublin. Dale Limpin would be soon replaced by Dan O'Connor, but the band continued to gig.
Following personal and professional conflict within the band, Adam Tracey would leave the band in the summer of 2014. He was soon replaced by good friend and longtime Axial Symmetry guitarist Matt O'Brien.
The band are known mostly for their classic old-school thrash metal sound and attitude blended with intense screamed vocals, progressive solo and bridge sections as well and lyrics ranging from light-hearted takes on drinking and partying to more profound imagery of war, horror and violence.
---
Crossfire have been a significant presence in the Irish Thrash Metal scene since 2014, having played with notable artists such as Tim 'Ripper' Owens ( Judas Priest ), Steve Smyth ( Testament, Forbidden ) and Irish Thrash band Gama Bomb, as well as shows at the academy and The Siege of Limerick.
Members (Current)
Kevin O Connor - Guitar/L.Vocals
Conor Jordan - Bass
Dan O Connor - Drums
Matt O Brien - Guitar
Members (Former)
Adam Treacy - Guitar
Dale Limpin - Drums