Severance Newsletter – No.1 (September 1993)
Originall Published: 1993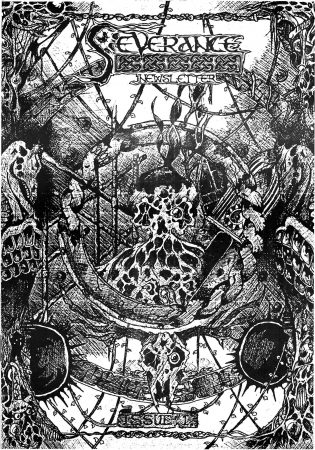 "Invictus Newsletter" – No.1 (September 1993)
Newsletter compiled and distributed by Ian Lawless (Underground Movement, COLDWAR).
*** VIEW ZINE HERE ***
Features updates and interviews from the time including…
GOMORAH, FUNERAL FEAST, CRADLE OF FILTH, DARK FORCE, AVULSED, NIGHTLORD, SADNESS, BURIAL, THRENODY, HYBERNOID, GODSEND, MORTUARY DRAPE, DARK TRANQUILITY, BENEDICTION, THE REIGN, CHAPEL OF REST, DECOMPOSED, UNLEASHED, GOD FORSAKEN…
And Irish bands… BEREAVED, SLEEPING VILLAGE, MORPHOSIS, FIFTH DOMINION, CURSED EARTH, DOOMSGAME, SEPTIC SNAILS, XENOPHOBIA & SYNAPSE.
Also included here are a number of follow-up 'Interview' sheets with ANATHEMA, THE ETERNAL and MOURN.