Cursed Earth
Thrash Metal / Co. Wicklow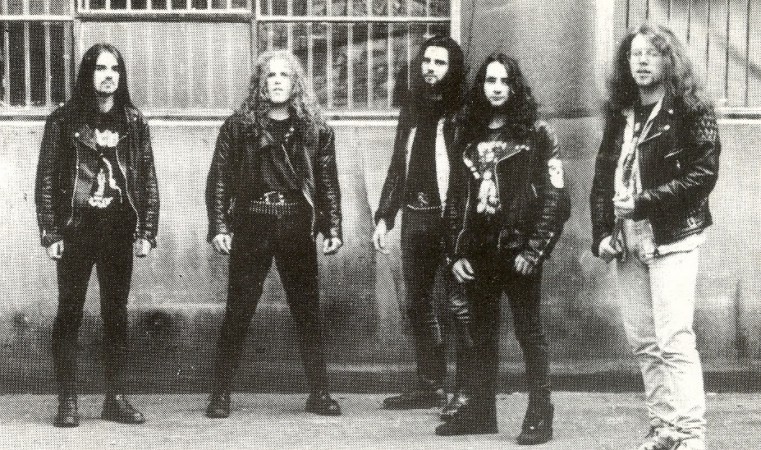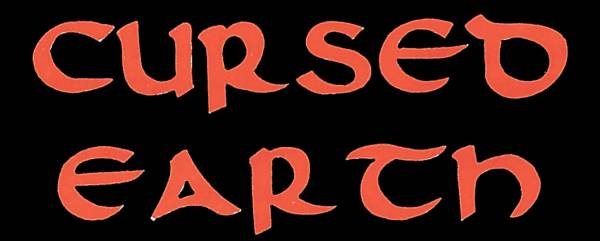 Links
It was actually a thread started by Bat Kinane towards the end of 2010 that prompted me to start this Archive in the first place. He uploaded some tracks from their demos and album pre-production recordings on Soundcloud and posted about it on MetalIreland.com, to which I piped up and suggested that more Irish bands from times past should follow suit. And so here I am now! Almost a year and a half later and I'm only now getting around to doing a CURSED EARTH page. hahaaa!!!
The 'Small Will For Survival' demo and 'Symbiosis' mini-album is available to stream and download below. They're cracker releases that should have heralded better things to come from CURSED EARTH, but sadly it just was not meant to be. Although! after the bands triumphant return to the live stage for the 1st anniversary gig for INTO THE VOID's on 11th February just past, the band have decided to keep active and plan on finishing the album originally planned back in 1995 and expect to have something to release before the end of this year. Also! Check out the Youtube clip of the band in action at that gig.
Band Bio taken from Bat's post on MetalIreland.com…

The band started in 1989 when I was 15 and broke up in 1995. We started after Rat, Pashty and myself found a drummer from an add on the wall in music maker. We were from Wicklow and Gilly from Cabra and we used to bring the Marshall cabs on the bus from Wicklow to the city and out to Cabra every Saturday until we got some sense! We are all still good mates and Gilly now lives in our neck of the woods. All of us with families now. Denis joined in 1992 and left in 1995 and we split up because we couldn't find a suitable replacement, Denis went on to join a few other bands over the years. That band shaped all of our lives and we have some great memories.

We never got any success but we got some airplay on Dave Fanning show and John Kenny's Metal show, Opened for DI'ANNO, SKYCLAD, PARADISE LOST, PRIMORDIAL, PREDATOR and a few other local metal bands. Did a few gigs around Ireland and split up and became a covers band.

I made a few metal demos with a mate around 1999 but we never did any gigs. I came back again with GLYDER in 2006 but obviously not as heavy as CURSED EARTH. CURSED EARTH have had a few reunion gigs over the years.
Members (Current)
Barry "Bat" Kinane - Guitars
Martin "Rat" Cummins - Guitars/B.Vocals
Patrick "Pashty" Keogh - Bass
Brendan "Gilly" Gilligan - Drums
Jerry McEvoy - Vocals
Members (Former)
Denis "Den" Dowling - Vocals