Aeternum Vale
Black Metal / Co. Dublin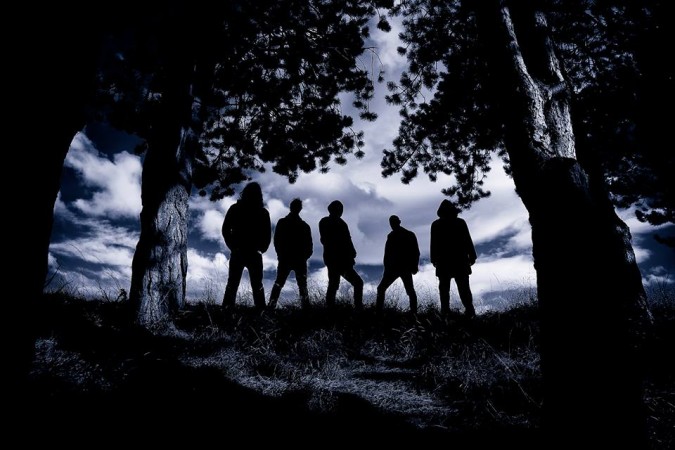 Links
Editor Notes:
AETERNUM VALE are a Dublin based Melodic Black Metal band who formed in the Winter of 2011 from the remnants of A DISTANT SUN and are essentially an extension of that band. Tracks from ADS previous demo are also featured on AETERNUM VALE's debut album.
AETERNUM VALE are a 5 piece Melodic Black Metal band from Dublin, Ireland. Formed during the dank Winter of 2012, the band actively embraces the visions of the old school Melodic Black Metal vibe, ubiquitous throughout the mid 1990's. It infuses harmony and melancholy synonymous with the Swedish Gothenburg scene and the permafrost philosophy of the Norwegian Black Metal scene.
From the beginning, the band placed a strong emphasis on the product that it delivered, quality not quantity in both live shows and studio releases, which aptly serve as a paean to the past. Ever mindful of this glorious burden, live shows are a heated exhibition of the band at its best. Smoke rises from the stage, the stage banners raised in expectant anticipation while the drums and guitars bellow and illuminate the silence. Cacophonous vocals recount tales of triumph and tragedy. Having played alongside such scene leaders as Primordial, Rotting Christ, 1349, Behemoth and a host of Irish acts, appearing in local festivals and undertaking club shows the length and breadth of the island of Ireland, the band is now looking further afield, with live shows and festival appearances planned for the UK and mainland Europe.
"Inter Arma Enim Silent Leges", AETERNUM VALE's debut album is available now. Comprised of 8 dolorous, passionate tracks recorded live, they perfectly encapsulate the plangent atmosphere, aggression and scorn in which they were conceived. Released in January 2015, the album has so far, been laudedall over the world and is available from the band directly. A debut video for 'Smash the Pillars' was  released in the Summer of the same year and has been viewed by thousands across the Internet. The band continues to gain notoriety, encouraged throughout the spectrum of various internet music platforms (radio and webzines) and social media outlets.
Momentum gains consistency, and with each passing month more shows and festival appearances are imminent. Through arrangement with other like minded bands and promoters, AETERNUM VALE are set to bring their brand of bleak, atmospheric Melodic Black Metal on tour through the U.K., Europe and further afield. Wilfully intent and determined, our names are carved in stone; the future belongs to the resilient and the strong.
Genres
Black Metal, Death Metal, Melodic Death
Members (Current)
Colin Byrne - Vocals
Dave Gibson - Guitars
Cathal Hughes - Guitars
Dave Mc Carron - Drums
Cory Annatar - Bass
Members (Former)
Chantae Rigeaux - Bass
Raych Corcoran - Bass
Owen Ryan-Hambury - Guitars