Atheos
Death Metal / Co. Westmeath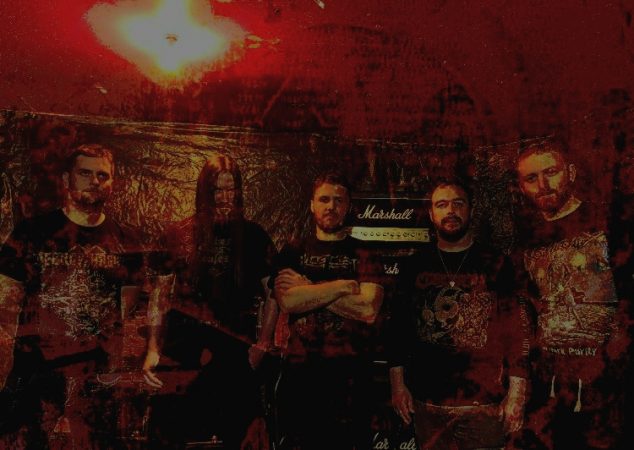 Links
Editor Notes:
Superb Technical death Metal band from Mullingar in Westmeath. First formed in late 2005 from the remains of two other Mullingar based metal bands and originally going under the name TRANQUILITY REGAINED, they recorded a 2-track demo in late 2006. Constant line-up difficulties have hampered the band from day one, with guitarist John Byrne and drummer Wayne Walsh being the two mainstays throughout. But they are no strangers to biding time and honing their abilities.
John Sullivan was always in the background, even after his departure soon after the bands debut album "The Human Burden" was recorded. But as of early 2014 he is once again be in the fold full-time, along with new blood in the form of Eddie O'Malley (SLAVE ZERO, BREED THE KILLERS) who joined on bass in the Summer of 2014 just as McCormack left the band. In early 2015 Shane Kiernan (AESECT) joined the band on vocals. This new line-up played their first live show on thursday the 12th March in Fibbers, Dublin supporting Dutch Death Metallers, DICTATED.
Kiernan didn't last with the band and has since been replaced by Hick Hughes, who is also a member of ON PAIN OF DEATH, GOURD and most recently with COSCRADH.
Having spawned in the bogs of central Eiré in 2005 A.D, Atheos has dragged itself, wading through the peat and clawing it's way to surface, first in 2009 with debut E.P "The Death Of Utopia" and later in 2013 with debut full-length album "The Human Burden". They have been described as threatening, ravenous and menacing on CD.
"Their influences are worn proudly. It's like they've taken the energy of Cryptopsy's 'Whisper Supremacy', blended it with Gojira's swooning, powerful songwriting and just underpinned it all with a vintage Morbid Angel base"…[metal Ireland review of Death of Utopia].
Backing it up on stage has led to support slots with Suffocation, Cattle Decapitation, Sadistic Intent and Exhumed while also igniting the stage throughout the emerald isle at many local shows.
Suffering some years of little yield on the wetlands, they continue to navigate the rough terrain, unearthing the acidic matter of the land. The latest such unearthing shall be documented in the coming months and released upon the world in the form of a second full-length album in 2017…
Genres
Death Metal, Technical Death Metal
Members (Current)
Hick Hughes - Vocals
John Byrne - Guitars
John Loftus - Guitars
Eddie O'Malley - Bass
Wayne Walsh - Drums
Members (Former)
John Sullivan - Guitars
Greg Kaczmarek - Guitars
Damian O' Reilly - Bass
Páirig Murray - Bass
Pam Lennon - Bass
Stas Nepomnaschiy - Bass
Alan McCormack - Vocals
Shane Kiernan - Vocals