Irish Hardcore – No.1 (2014)
Originall Published: 2014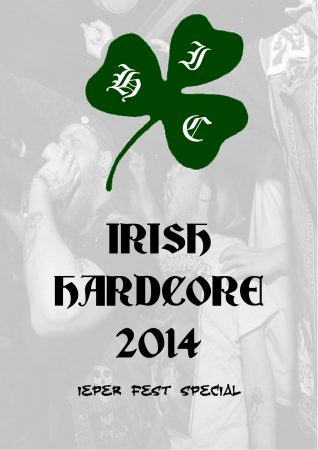 "IRISH HARDCORE" – No.1 (2014)
Hardcore Fanzine from 2014.
Only the one issue, as far as I'm aware.
Concept & Design: Mary Fleming.
Big Helper / Editor: Ciaran Nolan.
Little Helper: Karl Lomgard.
Featuring Irish Hardcore acts HARBOURED, OBSTACLE, FRUSTRATION, NIBIRU, SPITTIN' TEETH, HOLLOW TRUTH, LEFT TO DIE, STRONGHOLD, AXECATCHER, BANG BROS, FINAL STRAW & NO BIGGIE.
---