Skewered
Death Metal / Co. Dublin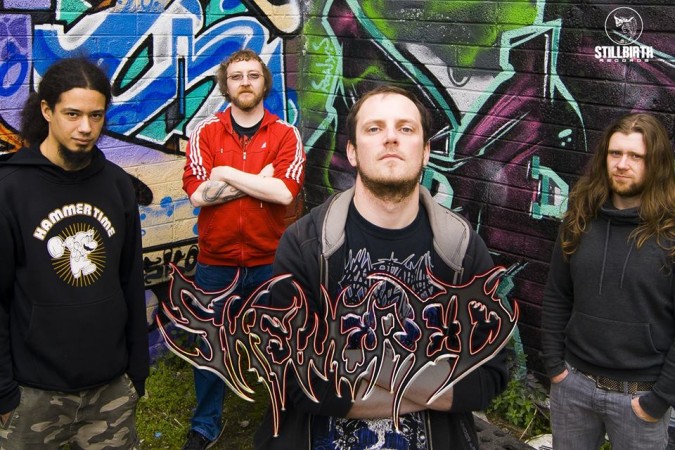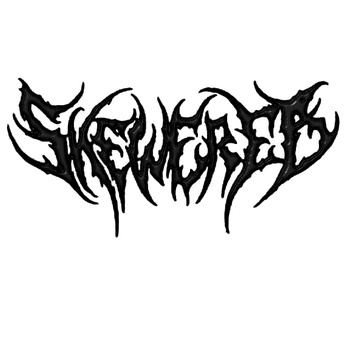 Links
SKEWERED is a brutal grinding death metal band from Dublin/Athlone/Kildare in Ireland. The band formally started in 2003 under the name NECROSIS playing standard Death Metal with a line up of Mark Dolan (vocals), Luke Geoghegan (guitars), Freddy Walsh (guitars) and Salvador Maguire (bass). The band had no steady drummer in place until Conor McClancey joined in early 2005. After a string of successful gigs and recording of an unreleased demo the band suffered its first set back with Conor leaving the band in early 2006. After months of searching, Fred put down his guitar and sat behind the drum kit. Practice continued with the band tightening up the sound. But later that year, Luke also left the band due to personal reasons.
SKEWERED was created when the remaining three members (Mark Dolan, Salvador Maguire and Freddy Walsh) invited Andy Sweeney (PULVERISE, IMMERSED IN DREAD) to join them in late 2006. Upon Andy's joining the band began to naturally go in a more catchy, groovy and slamming death metal direction. "Homegrown Brutality", a demo of NECROSIS material was also released in 2006.
After multitudes of writing sessions, rehearsing, live shows and gigs, the band entered Trackmix Studios in Blanchardstown, Dublin to record the first of the new material. With a new and evolved sound, the release of the four track 'Promo 2009' was welcomed with great reviews!  SKEWERED then returned to Trackmix Studios to record their debut full-length in September, 2010. Thirteen tracks of brutal death metal that is laced with old school influences, modern day slam influence, and catchy groovy bass lines. The album features the track 'Wrecthed Cum Slut' which was a Necrosis song, which makes the song older than SKEWERED itself!  The recording of the album was followed by Freddy's departure in December of that year due to other commitments.
James "Jazzer" Connolly  (POGROM, BLOOD SOAKED) joined in early 2011 as their new drummer. The band focused on getting signed to a label and releasing the album. Tony Koehl was hired to make the artwork for the album, and the band was very happy with the sick artwork! The SKEWERED debut album was officially released in early 2012 on Inherited Suffering Records & Anopsys Records. The album launch was then the final show with original bassist, Sal. Numerous other bassists were auditioned, leading to Scott Carlin joining the fold along with Dave Coyne (GUTTRENCH) also joining as a second guitarist and additional vocalist.
Roll on to 2015 and both Carlin and Coyne have parted ways with the band due to other commitments. Original bassist Salvador Maguire has been welcomed back into the fold once again for the recording of the bands second full-length album and gigging to promote the release, but permanent replacements for both bassist and 2nd guitarist positions are currently still being sought.
The band, with a strong work ethic and eagerness to bring their music to international crowds have shared the stage with such acts as BEHEADED, PROSTITUTION DISFIGUREMENT, UNLEASHED, DISGORGE, DESECRATION, BELPHAGOR and a slew of Irish bands such as PUTREFY, ABADDON INCARNATE, WARPATH, OVEROTH, MORPHOSIS, SLAVE ZERO, GUTTRENCH, ATRAX MANTIS, ZOMBIFIED, FOR RUIN and many, many more.
Genres
Death Metal, Grindcore
Members (Current)
Mark Dolan - Vocals
Andy Sweeney - Guitars
James "Jazzer" Connolly - Drums
Members (Former)
Salvador Maguire - Bass
Scott Carlin - Bass
Luke Geoghegan - Guitars
Dave Coyne - Guitars
Freddy Walsh - Guitars/Drums
Conor McClancey - Drums