Thin Lizzy
Celtic Rock / Co. Dublin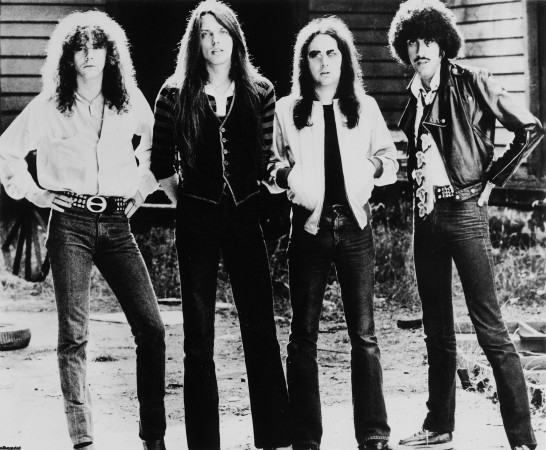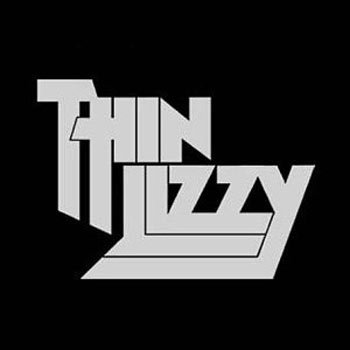 Links
One of the defining rock groups of the 20th Century, Thin Lizzy began life in Dublin in 1969 when childhood friends Phil Lynott and Brian Downey were approached by two former members of Van Morrison's band 'Them', Eric Wrixon (keyboards) and Eric Bell (guitar).
Prior to this Lynott and Downey had been playing together as 'Orphanage', along with Pat Quigley on bass and Joe Staunton on guitar. The newly formed Thin Lizzy saw Brian Downey on drums and Lynott playing bass and vocals.
Their first release, on Parlophone, came in July 1970. It was an original composition of Lynott's called 'The Farmer'. Out of 500 copies pressed, 283 sold. An inauspicious start maybe, but the band were destined for great things.
Soon after, Wrixon left the band and the remaining three members continued to play live most nights of the week. Peter Eustace, the group's roadie recalled: 'Thin Lizzy was very much Eric's band at the beginning, and Phil barely got a look-in. My earliest memory of Thin Lizzy live was that it was just Eric going through his Jeff Beck and Jimi Hendrix routines.'
Signing to Decca Records, their first album 'Thin Lizzy' was released in 1971. Speaking of the group's recording sessions, Bell said: 'We were totally bombed for the duration of that record.' In spite of this, 'Thin Lizzy' and their next album 'Shades Of A Blue Orphanage' were described as intriguing, quirky LPs that tended to defy easy categorisation. Although neither album charted, their early fan based was helped along by DJ Kid Jensen who would feature them on his radio Luxembourg show, and they began to build a strong underground following.
During 1972 they toured Europe, but it was only really back in Ireland that their tours provided the funds to keep the band going. Despite this, they knew that if they wanted to break into the wider market they had to persevere with playing in England.
Later that year, Slade went on tour and Thin Lizzy were booked as their support. Decca released a record to coincide with this tour, and chose Lizzy's unique rock version of a traditional Irish folk song: 'Whiskey In The Jar'. Although the song stayed in the top of the Irish charts for 17 weeks and reached number 6 in England, the band were annoyed at being lumbered with a 'folksy' label that they were determined to shake off.
Work began on their third album 'Vagabonds Of The Western World' and was released in the autumn of 1973. Combining the traditions of Pop Art on the cover and a yarn about the 'Legend of the Vagabond' along with a shamrock design on the back, this album demonstrated the growing progression of Phil's vision for the group: mystical Celtic meets hard hitting rock.
Downey said: 'The quality of Phil's song writing and the aggression in our playing made it a good album. I think 'The Rocker' just about sums up what Thin Lizzy was all about at that time.'
During this period Phil began to take up the creative reins of the band and Eric Bell left the group in 1974. He was replaced by Gary Moore for a few months as they continued with an Irish and then an English tour. A series of dates in Germany followed this, with guitarists Andy Gee and John Cann.
Despite the live work, chart success continued to elude the band and Lynott and Downey were on the verge of calling it a day. Instead they signed up two new guitarists – Brian 'Robbo' Robertson from Glasgow and Californian Scott Gorham, and a new era dawned for Thin Lizzy.
The deal with Decca had run its course and the newly formed line-up then signed with Phonogram. Their fourth album 'Night Life' was released in November 1974 and they continued to grind away on the road, honing their act and becoming a tighter and more accomplished group.
Genres
Celtic Rock, Classic Rock, Hard Rock, Heavy Metal, Rock