Ethereal
Doom/Death / Co. Cork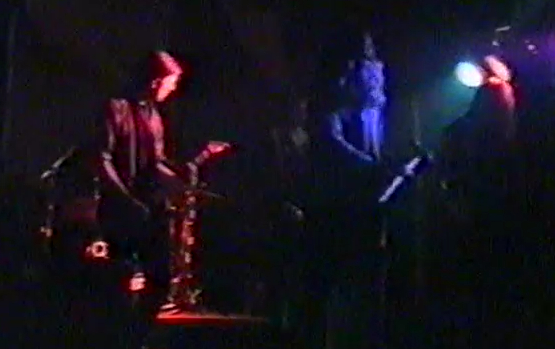 Links
ETHEREAL were a Doom/Death band from Cork back in the early 1990's. The first incarnation of the band gigged around the Cork area and played mainly cover versions of bands such as PARADISE LOST, CATHEDRAL, MY DYING BRIDE among others. They did play a couple of original tracks too called 'Classic Misery' and 'Near To Tears' which as far as I can tell were never officially released, but live versions of them did appear on the 'In Gods Own Image -Vol.1' underground compilation tape back in 1993. Both these original tracks and a selection of cover tracks from 1992 are available below to stream and for free download.
Come 1994 and the line-up had changed. But the band had been writing and rehearsing more original material which they set about playing and recording at various gigs that year. One of these recordings from 26th March 1994 was released as the 'My Lakes Are Dying' live demo. This is also available below to stream and for free download. Although the intro track also titled, 'My Lakes Are Dying' is missing from the copy available here.
It's pretty safe to say that their sound is directly influenced from the early works of the Unholy Trinity of Doom legends… PARADISE LOST, ANATHEMA and MY DYING BRIDE. The tracks on the demo have an almost hypnotic effect to them. The longer tracks are fairly repetitive, but not to the point of being boring. You're just sort of carried away with them. Poetry is obviously a factor in the song writing also. Tracks like 'As The King Flies' and 'The Poets Grave' opting to incorporate spoken word passages. The later in particular standing out from the pack as a rather demented piece. I had the Killeagh version on at home while I was converting the VHS, and it scared the living shit out of my kids.
There are also links to stream and download a couple of other full sets of gigs that the band did around the same time. One was again recorded in Nancy Spain's on the 16th April 1994 and the other is an audio rip from a VHS tape of a gig they played in Killeagh, Cork in May 1994. Both are available to stream and download here…
Dave Jordan, Dave Lavelle and John Ward have all been in touch and have said that they've talked about revisiting some of the old demo tracks. I can't help but wonder how the demo would have come across if all, or even just some of them, were given proper studio treatment. Needless to say! I'll be keeping an eye (and ear) open for any further developments. But I won't get my hopes up!
Members (Current)
John Ward - Vocals
Dave Jordan - Bass
Dave Lavelle - Guitar
Craig Wilkie - Guitar
Don O' Donovan - Drums
Members (Former)
Stuart Murphy - Guitar
Dennis Cullinane - Guitar
Mark Kelliher - Drums
Rosalyn Condon - B.Vocals