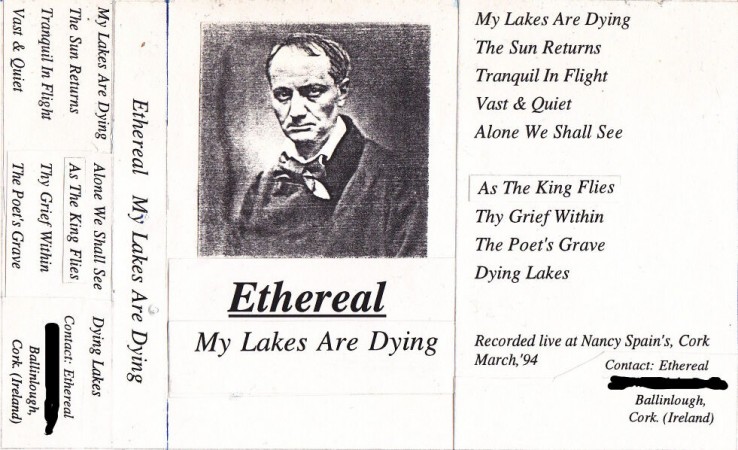 We're currently working on restoring the stream for this release. Please check back soon.
TRACK LISTING ;
1. My Lakes Are Dying
2. The Sun Returns
3. Tranquil In Flight
4. Vast And Quiet
5. Alone We Shall See
6. As The King Flies
7. Thy Grief Within
8. The Poet's Grave
9. Dying Lakes
Thanks a million to John Ward, Dave Jordan and Dave Lavelle for letting me upload their old tracks here to the Archive. And thanks to Dave Jordan for passing on copies of the recordings uploaded here.
…………………………………………………………….
Recorded live in Nancy Spains, Cork on 26th March 1994
Vocals – John Ward
Bass – Dave Jordan
Guitar – Dave Lavelle
Guitar – Craig Wilkie
Drums – Don O' Donovan