Live in Nancy Spains, Cork [1992] by Ethereal (, 1992)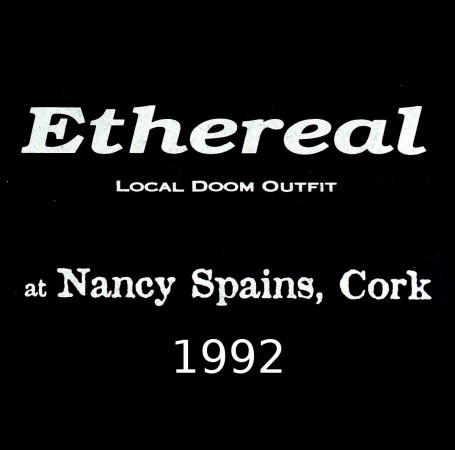 We're currently working on restoring the stream for this release. Please check back soon.
TRACK LISTING:
1. No Forgiveness ('Paradise Lost)
2. Near To Tears
3. Eternal ('Paradise Lost)
4. Classic Misery
5. Hung, Drawn And Quartered ('Cancer')
6. Gothic ('Paradise Lost)
7. Ebony Tears ('Cathedral')
8. Incarnated Solvent Abuse ('Carcass')
I've been told that there is also a cover version of MY DYING BRIDE's 'Sear Me' floating about, which I hope to get my hands on at some point. As soon as I do I'll add it here.
Thanks a million to John Ward, Dave Jordan for letting me upload their old tracks here to the Archive. And thanks to Dave Jordan for passing on copies of the recordings uploaded here.
Tracks 1 – 5 ; Live at Nancy Spains, Cork on 3rd October 1992.
Tracks 6 – 8 ; Live at Nancy Spains Cork on 21st November 1992.
Vocals – John Ward
Bass – Dave Jordan
Guitar – Stuart Murphy
Guitar – Dennis Cullinane
Drums – Mark Kelliher
Backing Vocals – Rosalyn Condon