DEAD LABEL: Release Details for Upcoming 'Anthology' EP…
Posted: 22/03/2021 by John O'Brien

Despite the impact of the global pandemic and following the recent postponement of their scheduled performance at Download Festival UK this coming June, DEAD LABEL have been busy working on their long-awaited follow-up to 2016's "Throne of Bones". The Kildare band return with brand new single 'Deadweight', out 2nd April, and details of upcoming EP 'Anthology', set for release on 9th April. 
---
Following their critically-acclaimed performances with GOJIRA in London's Brixton Academy and Manchester Apollo back in the Summer of 2019, DEAD LABEL have been attracting the attention of metal fans across the globe, all the while influencing booking agents and media alike, thanks to their distinctive, extreme heavy groove-based sound. Having toured with Fear Factory, Machine Head, Gojira, Jinjer and graced the stages of Metal Days, Bloodstock Festival, Boomtown, Download, 2020/2021 was set to be a huge year for the Irish-based four-piece. But scheduled performances at Wacken Open Air, Resurrection, Download, Ireland's Sunstroke, as well as some other (yet-to-be announced) tours had to be shelved leading to a huge creative surge for the bands next full length which they are still working on.
To celebrate the release of the single, a new 'Deadweight' limited edition T-shirt will be available from March 26th via the bands website store, click: https://www.deadlabelofficial.com/.
DEAD LABEL's "Anthology" EP will be released on Friday, April 9th with new single/video 'Flux'.
"ANTHOLOGY"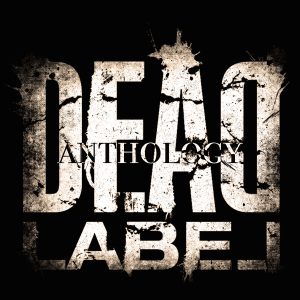 Track listing:
1. DEADWEIGHT
2. PURE CHAOS
3. TRIGGERED
4. FLUX
5. FALSE MESSIAH
6. DYSTOPIAN COMPLEX
https://www.facebook.com/DeadLabel
https://twitter.com/DeadLabelIRE
https://www.instagram.com/deadlabelband/
https://www.deadlabelofficial.com/ 
Drummer Claire Percival commented on the bands' latest single:
"Deadweight' is a track that's very personal to DEAD LABEL. It's a cathartic response to some stuff that happened in the past, so we figured the best way to vent our anger is by turning it into something positive. This has been a very liberating process and we can't wait to rip it out live."
Commenting on the forthcoming album: "When the lockdown first impacted us back in March 2020, we just put our heads down and started writing like we've never done before. We explored so many ideas and arrangements, which opened-up a rich vein of creativity. You have to remember, also, this is our very first time writing as a four-piece. Mick [Hynes] has brought a certain flavour to our sound, that ultimately has made it bigger, heavier, and well…. It just crushes! To say that we're excited about these new songs is an understatement. They have been written with the passion [and frustration] of our pent-up energy and longing to be back on stage once again. Each song is its own skyscraper…loaded with concrete. The new material is sounding super heavy!".
DEAD LABEL will also feature on Ireland's national TV network RTE, as part of a special feature on Metal Music in Ireland on Monday, March 29th. You can access 'My Tribe' via RTE One or on RTE Player for residents outside of Ireland.