Nimh Stil
Black Metal / Co. Galway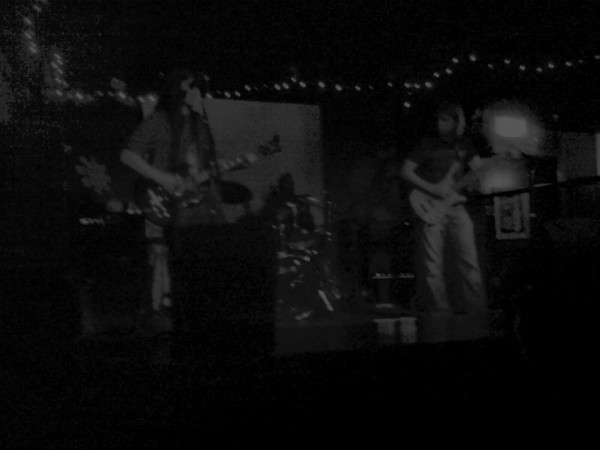 Links
A Black Metal band from Galway. The music on their debut self-titled demo is fairly typical Black Metal. Rough and ready production wise. Nothing spectacular, but there are definitely some half decent ideas floating around on the demo. A little more time to iron out some of the creases wouldn't have been a bad thing. But hopefully they'll learn from this release and improve on it.
Which seems to be exactly what they've done. Their latest release, 'Demo(n)' is a notable step up from the debut and again there are some very good ideas at play. It's more rounded than its predecessor with the song writing having been improved, although still fairly rough around the edges production wise and there isn't a huge variation between tracks. But that's just Black Metal, isn't it?
From what I've read online the band are looking to get out gigging which wouldn't be a bad thing. I'd definitely be up for checking out this lot inflicting their racket on a live crowd.
Decent DIY cover art too…!!!
Ciarán Ó'Críodáin would go on to form his current band COSCRADH.
———————————————————————————————————–
Official NIMH STILL biography…
Nimh Stil was spawned in Connemara's bog lands in 2009 with the aim of creating a raw primitive BM sound. Nimh being irish for 'poision', and a small home 'stil' being used for irish poitin distillation. Originally influenced by first and second wave 80s-90s BM and atmospheric BM from the mid 00's, the lineup was complete in 2009 with a punk influenced drummer. Already having written most material since 2008 the songs were re-written to suit the new drum style. Lyrical themes are based around life in the the landscape of the west, insanity, sickness and death. Recordings and mixing are left blatantly raw, and played through cheap instruments and equipment, released as Demo1 and Demo(n) in 2011 and 2012 on CD and Demo(n) with Torched Land on tape 2013 through small label Tyrrellicus USA.
Members (Current)
Ciarán Ó'Críodáin - Vocals/Guitar
Phillip Greaney - Guitar/Mixing
Barry Banjaxed - Drums
Sean Feury - Bass