Belinus
Black Metal / Co. Cork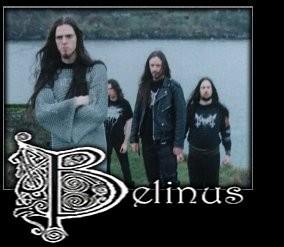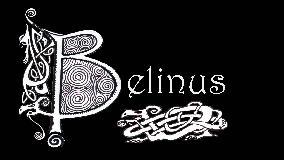 Links
Cork's BELINUS originally formed in November 1995. They recorded their first demo 'Cogadh' in late 1999 with RoHoGarDarn (vocals/guitars), G O'Meachair (bass/vocals), G. Blackheart (drums) and Pagan (guitar). The demo was deemed unfit for release by the band, as a direct result of the poor and overpriced recording facility, and the incompetence of the engineer.
After a couple of live shows the band parted company with Pagan which lead to concert promoter Taranis filling in on bass for a gig they were contracted to perform. This lead to Taranis joining the band on a permanent basis as a guitarist. After performing numerous gigs with this line up, BELINUS entered BPM studios in Cork to record 'Battlechants' in December 2001 and January 2002. It was released the following February of 2002. Reactions to the release were very good all over the world, with the demo getting airplay on radio stations in the USA, Austrailia, Norway, Ireland, UK, Brazil, Romania and Lithuania. The CD sold extremely well, with the entire 1000 copy print run selling. Ireland's Metalworks Magazine scored it (9/10) and Metal Ireland (4.5/5).
Taranis parted company with the band after 2 years at the end of 2002. This was followed a few months later by the loss of G. Blackheart due to his emigration. The duo were replaced by Bard Winter (guitar) and Sabarthu (drums). Main man RoHuGarDarn also joined WITCHHAMMER at this point, and was part of the line up that recorded the well received 'Neo-Nazarene' demo from 2003.
This BELINUS line up recorded the band's 3rd demo 'Tales of Bloodshed' which was destroyed by a roof collapse in Cobh in 2004 before the mixing could be completed. This line up performed a small number of times, including a headlining set at Nancy Spain's in Cork and also performing an acoustic set.
2005 saw G O'Meachair leave the band after ten years due to work commitments, along with Bard Winter and Sabarthu the same year. This in turn led to the return of Taranis (bass/vocals) and the recruiting of James Kelly on drums. The trio entered rehearsals and began recording an album that winter.
Due to various reasons the album was never finished. Although I was in contact with Ronan recently about adding BELINUS to this blogsite and  he told me that he is currently putting some finishing touches to a new BELINUS EP which will probably include final versions of some of these recordings. He's also keeping himself busy with a host of other Cork based bands. He fills in from time to time on guitars for CORR MHÓNA and is currently a full time member of MOLDE, BRAINS and has only just this week been announced as the new axe-man in FOR RUIN.
Also! As a little bit of side trivia. The track 'Magtuired' from the 'Battlchants' demo was originally a track by AVATAR, Taranis and Liam Griffey's old band. But they never recorded as that band. Taranis and G. Blackheart also recorded the DEMOGORGON (later renamed ACOLYTES OF DEMOGORGON) demo with Liam Griffey (IWERIU) during the same recording sessions as 'Battlechants'.
And on a personal note! I have to thank BELINUS for opening my eyes to the Irish Metal Underground Scene. I remember buying 'Battlechants' from Russell Ó'Ríagáin "Taranis" who was flogging copies at a MY DYING BRIDE gig up in Dublin back in the early 2000's. MAEL MORDHA and HONEY FOR CHRIST were the support bands on the night and I picked up demos from them also. Apart from PRIMORDIAL, those bands were pretty much my first proper introduction to the Irish Metal Scene as they were among the very first Irish Metal demos that I owned. And I haven't looked back since.
Genres
Black Metal, Pagan Metal
Members (Current)
Ronan Hayes "RoHuGarDarn" - Vocals/Guitars
Russell Ó'Ríagáin "Taranis" - Vocals/Bass
James Kelly - Drums
Members (Former)
Steve O'Connell "Sabarthu" - Drums
G. BlackHeart - Drums
Denis Coveney - Bass (Live)
Graham O'Meachair - Bass/Vocals
Dave Murphy - Guitars
Jer Spillane "Bard Winter" - Guitars
Pagan - Guitars