7 Days Dead
Alternative / Co. Antrim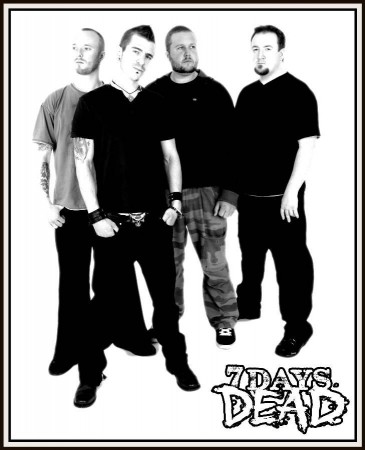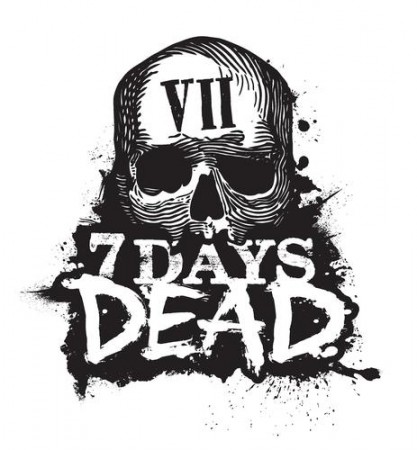 Links
Northern Ireland band 7 Days Dead was formed at the end of 2011 when guitarist Mark Johnston and drummer Stephen Brown decided to start a new project after the demise of their previous band Interrogate. The pair started to search for like-minded musicians with the same level of dedication and determination who shared the same passion for heavy music as they did and advertised for a bass player and singer. To their surprise, after holding just a few auditions, they found exactly what they were looking for when they managed to recruit bass player Chris 'Kaxxx' Cassidy (formerly of local band Sinocence) and vocalist Ryan McManus in just a few weeks.
From the word go, it was obvious there was a real chemistry between the four of them and the band started to come up with new material really quickly and knew they had something special in the making.
Although they class themselves primarily as a metal band, 7 Days Dead have a diverse range of influences and don't like to limit themselves to labels. The attitude is, if it sounds good do it! With crunching guitars, pounding drums, huge vocal melodies, heavy grooves and some seriously catchy hooks, this is a band that will be sure to grab people's attention and get crowds moving wherever they go, and before long will become a force to be reckoned with in the underground hard rock/metal scene.
The band have just recorded their debut EP "Beyond Within" which captures the band's huge sound and over 4 explosive tracks showcases what they are all about musically. They have big plans for 2013 and intend to play anywhere and everywhere they can, home and abroad, and do whatever it takes to get their music heard!
UPDATE (June 2013)
7 DAYS DEAD will be going on an indefinite hiatus for the foreseeable future due to the fact that drummer Steve has been suffering from chronic knee pain for almost a year and a half and it has come to the point where it has got so bad he feels he can't continue. This is NOT the end for the band. They will just not be playing live until Steve has fully recovered and is back to full strength and ready to go again or if the case may be, a suitable replacement is found.
Genres
Alternative, Grunge, Hardcore, Heavy Metal, Post Rock/Metal
Members (Current)
Stephen Brown - Drums
Chris 'Kaxxx' Cassidy - Bass
Mark Johnston - Guitar
Ryan McManus - Vocals