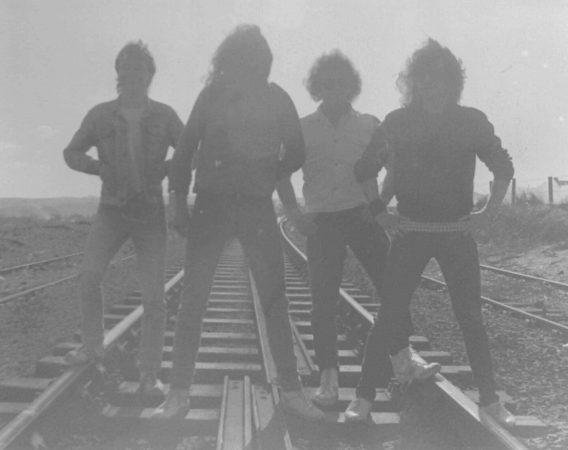 TRACK LISTING:
01 End Of The World 
02. Ride Out The Storm 
03. Stand Up and Fight (ARCHIE THE LEPER cover)
04. Actions Speak Louder Than Words 
05. That'll Teach Here
06. Tush (ZZ TOP cover)
07. Lonely Heat
08. Stormtroopa (TANK cover)
09. We Live For Rock And Dole 
10. Hungry For Love 
11. Here Comes The Heart Ache 
12. Are You Ready For Love? 
13. In The Arms Of A Stranger 
14. Cry Wolf (ARCHIE THE LEPER cover) 
15. Cold Hearted Woman
16. Child In Time (DEEP PURPLE cover)
17. Gloria (THEM cover)
18. Wishing Well (FREE cover)
19. Living After Midnight (JUDAS PRIEST cover)
20. Here I Go Again (WHITESNAKE cover)
21. Sin City II (AC/DC cover) 
Release Date:  1988  
Live recording of the bands farewell gig, originally released on VHS.
Vocals – Jim Douglas 
Guitar/B.Vocals – Peter Manley 
Bass – Noel McAllister 
Drums – John Manley
---