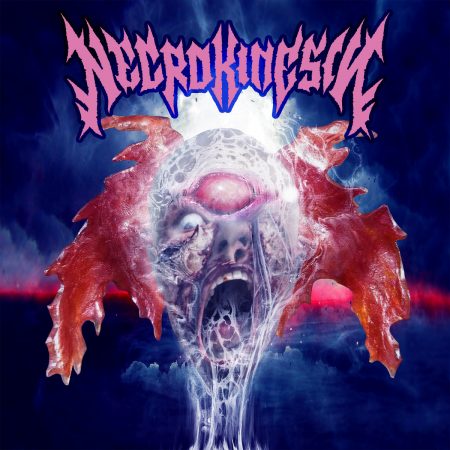 We're currently working on restoring the stream for this release. Please check back soon.
TRACK LISTING:
1. No Future  
2. In Darkness Reborn  
3. Nosferatu  
4. At One With Death  
5. The Path To Destruction  
6. Lazarus  
7. The Suffering  
8. Chernobyl  
Release Date:  30th August, 2020  
BUY/DOWNLOAD:  Bandcamp  
All songs written and performed by Adrian Foley
Produced, mixed and Mastered by Michael Richards at Trackmix Recording Studio, Dublin.
Editor Notes:
After the demise of his old band STEREO NASTY and dabbling with another doom project AGONISTES, Adrian Foley decided to return to what felt more natural to him and always being a thrash fan, NECROKINESIS is what he ended up creating. Doing vocals was something he's stated in the past as being reluctant to do, but to his credit he's pulled them off on the album and his death/thrash approach gives the tracks a more aggressive feel. Style wise it has a lot of similarities to STEREO NASTY and Foley's guitar style is quite recognisable, although without the full on retro feel and a much more aggressive and heavier edge to it. Clocking in at just under 30 minutes it's a perfect hit to the face if you're looking for something quick to sate your thrashier needs.