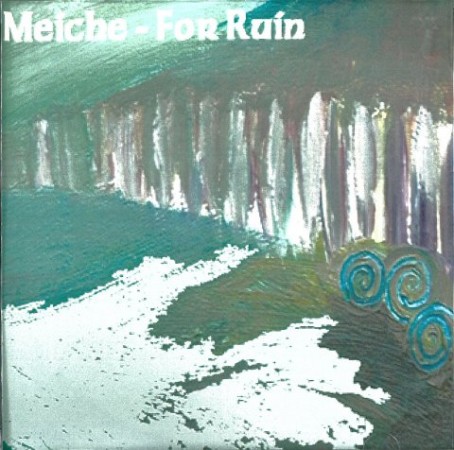 We're currently working on restoring the stream for this release. Please check back soon.
TRACK LISTING ;
1. MEICHE – Dioltas Meithe
2. MEICHE – Sadistic Necrohell Torture
3. MEICHE – Adversary
4. MEICHE – Return to the Eve
5. FOR RUIN – Vertigo
6. FOR RUIN – End
7. FOR RUIN – Demon
8. FOR RUIN – Treading
9. FOR RUIN – Apocalypse
…………………………..
10.MEICHE – Bringer of Chaos (Bonus)
11.FOR RUIN – Brave [Bonus 'Katatonia' Cover]
12.FOR RUIN – Black Winter Day [Bonus 'Amorphis' Cover]
13.FOR RUIN – Pity the Sadness [Bonus 'Paradise Lost' Cover]
Thanks to Russell Ó Ríagáin (Taranis) and John Murphy
for allowing to upload this split demo to the Archive.
HYPCRISY's 'Mind Corruption' wasn't listed on the CD inlay but was included after FOR RUIN's cover of their 'Apocalypse' track as a hidden track at the end of the original CD.
Included here are three cover versions of tracks from KATATONIA, AMORPHIS and PARADISE LOST that FOR RUIN did.
Original versions of the split CD didn't include these tracks, but later versions had them. There was no change to the CD or Inlay card except for the hand-written text listing the three extra tracks.
There's also MEICHE bonus track called 'Bringer Of Chaos'.
This was was intended to be released on a split 7″ with Cork band MABUS back in 2004 but it never happened. It's been sitting in limbo ever since so Russel has kindly offered it up to be included here.
……………………………………………………………………………..
Recorded at The Temple, Cork between Nov 2003 and Feb 2004 by John Murphy.
Artwork by AM. Design by John Murphy.
FOR RUIN…
Guitars/Drums/Keyboards/Vocals – John Murphy (Lost Paradise)
Vocals – Taranis (Belinus, Acolytes Of Demogorgon)
MEICHE…
Guitars/Drums/Keyboards – John Murphy (Lost Paradise)
Vocals/Guitars/Bass – Taranis (Belinus, Acolytes Of Demogorgon)