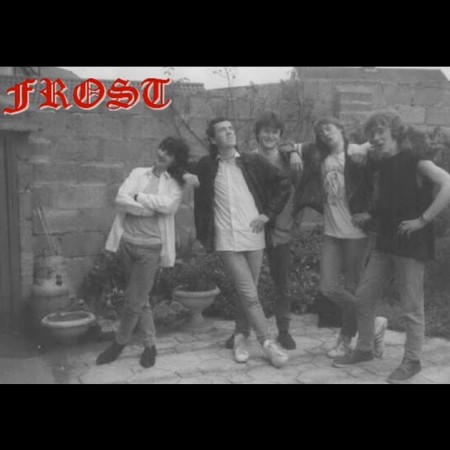 We're currently working on restoring the stream for this release. Please check back soon.
TRACK LISTING ;
1. C.O.C.
2. Moxy Trollop
3. Bestial Throg Ogre Beast
4. (Untitled)
5. Die In The Mosh
6. Day Of The Dead
7. Night Of The Dead
8. (Unknown)
Thanks a million to Greg Carey for getting in touch and passing on these FROST demo tracks and also for allowing me to upload them here to the Archive for everyone to listen and download.
……………………………………………………………………………..
Vocals – Greg Carey (Ogre)
Guitar – Brian Bannon
Guitar – Mick McCarthy
Bass – Bryan Sheridan
Drums -Philip Weinmann
3 of the members went on to form Doom/Death Metal band OGRE. (http://www.ogre.ie/)