Thy Sinister Bloom
Doom Metal / Co. Dublin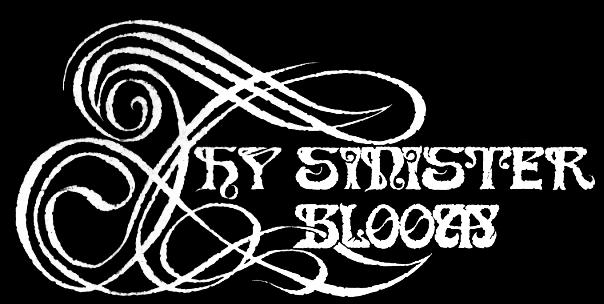 Links
Originally formed as a Doom/Death band under the name EMBODIMENT around 1992 by Jeff, Bren and Jonathan. No recordings were made or live gigs were played as EMBODIMENT. They re-named the band THY SINISTER BLOOM in late 1993 when Robin and Corey joined. In 1994 this line-up recorded the first ill-fated attempt at 'Thy Temperate Veil…' but the studio somehow lost the recording. Jonathan subsequently left the band that same year and the remaining members went on to re-recorded the demo as a four-piece in 1995.
They are definitely one of the slower moving bands currently active in the Irish scene. In fact! Even though they're very highly regarded in the Irish Metal community, you'd be hard pressed to even catagorise them as metal at all, Probably as much to do with the history and caliber of the musicians involved than anything else, with members having served time in bands such as MISANTHROPY, GEASA, FIFTH DOMINION, ABADDON INCARNATE, AFTERLIFE and ARCANE SUN.
The 'Thy Temperate Veil / A Vanity Lost' demo tape from 1995 and the 'Fragrant Suncry, A Scented Memorium' promo tape from 1996 are definitely steeped in doom laden metal. But the following 'Serein Falls EP' saw the band changing tack, with only the final track displaying any real metal flair. The ambience, atmosphere and feel to the music remained the same. Just the overall delivery became more refined. Soon after the band split in 1998 due to logistical reasons. The 'Serein Falls EP' was originally recorded back in 1996 with the intention of releasing it on 10″ vinyl, but this never came to fruition. It was finally released officially on CD in 2008 when three of the bands original members were once again re-united back in Ireland and a new chapter began for THY SINISTER BLOOM. All of the bands official early material has been made available for FREE download through their Bandcamp site with physical copies of the 'Serein Fall EP' available to buy for a mere €4. Check out the embedded players below.
A few sporadic live shows have been played since the reunion with John Ryan (CRUACHAN) assisting, including a celebrated appearance at the DAY OF DARKNESS FESTIVAL in 2008. A number of rehearsals and demo recordings have found there way onto the internet over the years since the reunion. Although nothing has been fully completed, recorded or officially released to date. Check out their Myspace, Last FM and Soundcloud sites for various recordings of these rehearsals/demos from the last few years.
Genres
Doom Metal, Doom/Death, Progressive
Members (Current)
Bren Mullen - Drums/Percussion
Robin Bailey - Guitar
Cory Sloan - Bass/Acoustic Guitar
Members (Former)
Jeff O'Reilly - Vocals
Jonathan Dowdall - Guitar
John Ryan - Violin (Live)