The State Pathologist Dr. John Harbison
Death Metal / Co. Kildare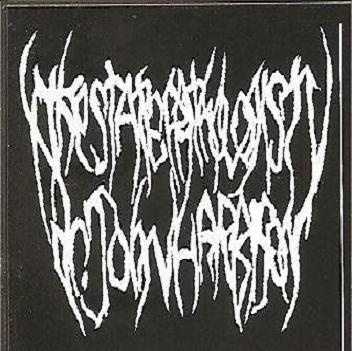 Links
Grind/Death Metal band formed in 2000/2001.
Released limited numbers of 'Veins of the Earth' Demo/EP in 2002. They were also featured on 'InToxicated… Vol. 2' released by Irish label Underground Movement.
Re-released in 2014 by Fort Evil Fruit, with a little help from the Irish Metal Archive. Limited to 50 copies.
Members went on to form WRECK OF THE HESPERUS and HAIEETA.
Genres
Death Metal, Grindcore
Members (Current)
Andy Cunningham - Guitar / Vocals
Bren - Bass / Vocals
Niall O'Reilly - Drums / Percussion