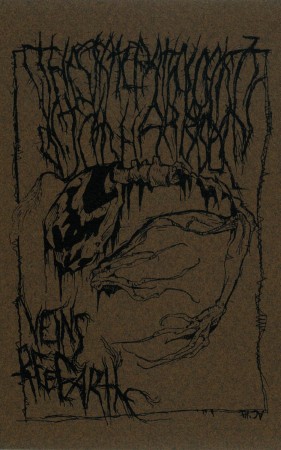 We're currently working on restoring the stream for this release. Please check back soon.
TRACK LISTING :
1. Veins Of The Earth / Going Down
2. Prey To God
3. Jungle rot
DOWNLOAD:  Bandcamp
Guitar/Vox – Andy
Bass/Vox – Bren
Drums/Percussion – Niall
Released limited numbers of 'Veins of the Earth' Demo/EP in 2002. They were also featured on 'InToxicated… Vol. 2' released by Irish label Underground Movement.
Re-released in 2014 by Fort Evil Fruit, with a little help from the Irish Metal Archive. Limited to 50 copies.