Hydropneumothorax
Death Metal / Co. Cork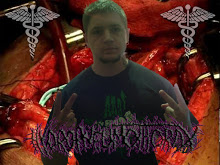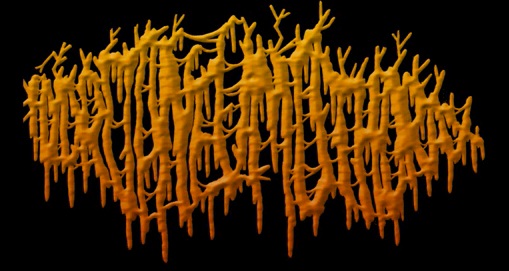 Links
HYDROPNEUMOTHORAX is a one-man Grindcore project by Dr. cadavERIC (Eric Powell) and was first aborted into the world back in 2010. He's been self recording and releasing off his own back and with the help of various international underground bands/labels for the last few years. All independent and almost completely unknown to the local Irish underground and indeed the local Irish underground almost completely unknown to HYDROPNEUMOTHORAX.
He also has a number of other similar projects including FLY-BLOWN FOETUS and PYEMESIS. Certainly not for the faint-hearted but still a must for fans of sickening gore inspired Grind…!!!! Most of the earlier HYDROPNEUMOTHORAX demos/EP/splits were released through Torn Flesh Records and all have been made available for free online also. And the more recent ones coming out on Regurgitated Stoma Stew Productions. Most of which have been made available for free streaming or download courtesy of Dr. cadavERIC himself.
YOU HAVE BEEN WARNED…!!!!
Genres
Death Metal, Grindcore
Members (Current)
Eric Powell - Vocals / Guitars / Bass / Drum Prog.