Black Art Principle
Death Metal / Co. Monaghan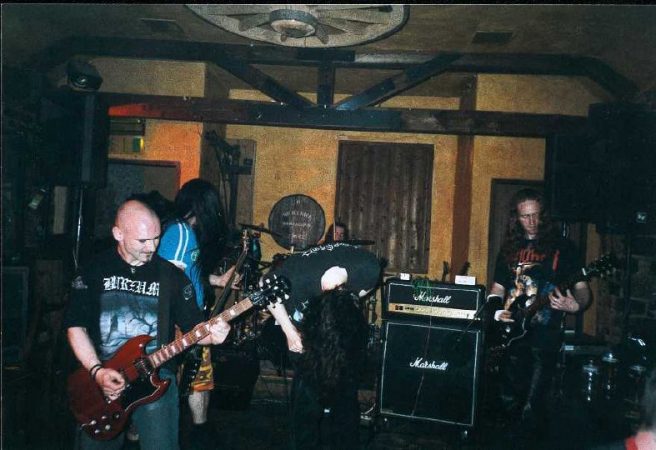 Links
Melodic Death Metal (a little Doom/Death in there too) band from Monoghan active in from 2001 – 2006.
They recorded one Demo/EP "Above Divine Mercy" at Tumbleweed Studios in Dundalk, Co. Louth during 2002. The title of which came about because at the time guitarist, David Crampton, had a flat above a holy shop called…yep, Divine Mercy.
They gigged with the likes of RITUAL, COLDWAR, MOURNING BELOVETH, SCAVENGER and MABUS 666.
Genres
Death Metal, Melodic Death
Members (Current)
Fearghal Duffy [RIP '2022'] - Guitars
David Crampton - Guitars
Gavin Farrely - Vocals
Marty Lynn - Bass
Tommy Mullen - Drums