2000 Strong
Hardcore / Co. Wicklow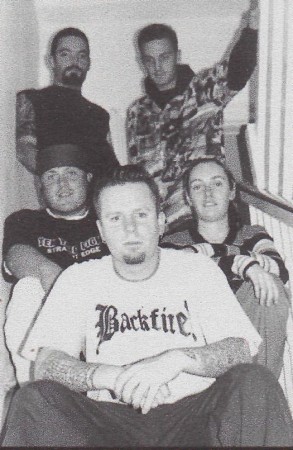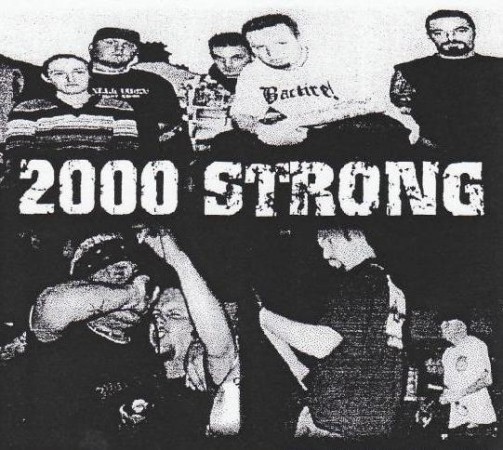 Links
2000 STRONG were originally formed by UNDERGROUND MEVEMENT main-man Ian Lawless in 1995 under the name SLAVESTATE. Influenced by NYHC and bands like AGNOSTIC FRONT, SICK OF IT ALL, 25 TA LIFE, CRO-MAGS and WARZONE.
They had a number of tracks included on a 5-way split CD released around 1999/2000 on London's Skipworth Records, which also featured another Wicklow Hardcore band called RESIDENCE who also shared members with 2000 STRONG. And in 2000 they released a split EP with Antrim's D.S.F.A. They also had tracks feature on a number of compilation CD's including 'Intoxicated Vol.1' released through Ian Lawless' own UNDERGROUND MOVEMENT in it's early days. The 'Fuck Divisions' HC/Punk compilation. And they also covered the track 'Sign Of The Times' on 'Ushering in a New Age Quarrel: A Tribute to the Cro Mags' which also featured Northern Irish HC/Metal band D.S.F.A.
The band played along side many of the UKHC scene and many Punk and Hardcore bands around Ireland between 1996 and 2001. But after 6 years 2000 STRONG played there final show in the Temple on Dorset street with INSIDE CONFLICT, FREEBASE and STAND-UP GUY in 2001.
Members (Current)
Anthony Hind - Vocals
Aidan Monoghan - Vocals
Julie Doyle - Drums/B.Vocals
Karol Daly - Bass/B.Vocals
Ian Lawless - Guitars/B.Vocals