Seven band 'Nightmare' in Nenagh (06 Sept 2014)
Posted: 02/09/2014 by John O'Brien
Philly Brett and Gerry McNamara are on a mission to bring Rock and Metal to Nenagh in North Tipperary. They've already organised and hosted a number of gigs in the towns Well Bar, but their latest event, 'A Nightmare On Kenyon Street', will take place on the 6th September 2014 at The Kenyon Bar. A larger undertaking that promises to be a great day out with seven Irish Rock and Metal bands taking to the stage from late afternoon till closing.
Trevor McCormack interviewed both Philly and Gerry on the 'Cranium Titanium' Metal show last night (25th Aug 2014). Check out the full show here with music from all bands playing…
BRIGANTIA
The local Tipperary Doom heroes have been relatively quite these last few years, despite playing at a few select shows every now and then. But their Occult Doom leanings never disappoint on stage.
Their first demo entitled "The Chronicles of Doom" was released in late 2007. Since then BRIGANTIA have been lucky enough to gig with the likes of PENTAGRAM, THE GATES OF SLUMBER, LORD VICAR, OLD SEASON and a festival slot at DUBLIN DOOM DAY 2.
Their second demo, "The Chronic Argonauts", was released in 2010 on CD and FREE download. Work on their next release has been ongoing ever since.
ANGRY CHAIR ('Alice In Chains' Tribute)
Formed originally in 2007, 'Alice In Chains' tribute band ANGRY CHAIR, combines members from grunge/metal powerhouse SYLLIAN RAYLE, I'D FIGHT GHANDI and 'Metallica' tribute band FRANTICA. With a string of gigs under the belt of each member, the band came together from a mutual love of the music of 'Alice in Chains', an unrivalled passion to perform, and a desire to deliver a sound worthy of the memory of the late Layne Staley.
NAUTILUS
One of the newer Doom Metal band to come out of Dublin who originally started out just as a studio project for the first couple of years.
They released their debut "Trials" EP in early 2013. And as of July 2014 the band has finished recording and released their second self-titled "Nautilus" EP.
DARK MATTER
Limerick based 3-piece instrumental band harness elements from various genres and come together as an ambient and atmospheric metal act. They pursue a more experimental and instrumental direction, incorporating atmospheric soundscapes, as they feel that vocals tie them down.
October 2012 saw the release of the bands debut full-length album, "A Place Of Memories And Ghosts".
EMPIRE ENIGMA
New four-piece rock band based in Tipperary. Not a heavy band by any means, but they have a catchy blues/rock edge to them. It's early days for them yet, but they already have a three track demo available on Soundcloud. So check it out and judge for yourself!
BURN THIS PROMISE
Hard Rock/Metal band from Nenagh formed in late 2012. A fusion of hard rock & metal with catchy lyrics that will stick in your head, riffs and guitar harmonies to make you pay attention and high energy live performances.
The band are currently working on releasing their "Reborn" EP.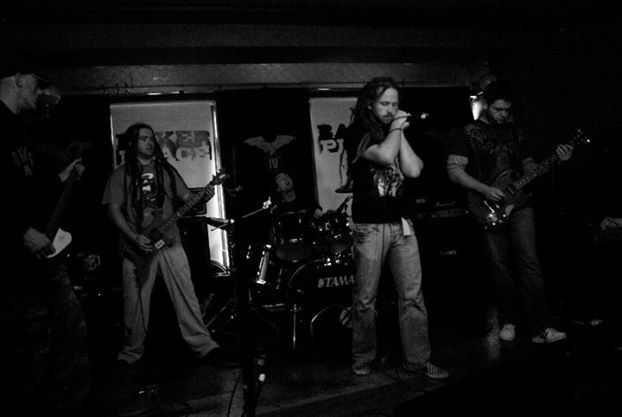 ANGER FUELS MOTION
Thrash/Death Metal band from Tipperary that formed well over 10 years ago.
No idea if they have any official releases. But there are a number of demos in various stages of development on the band members Soundcloud pages.