V: Upgrade To Obsolete by Yurt (Experimental, 2022)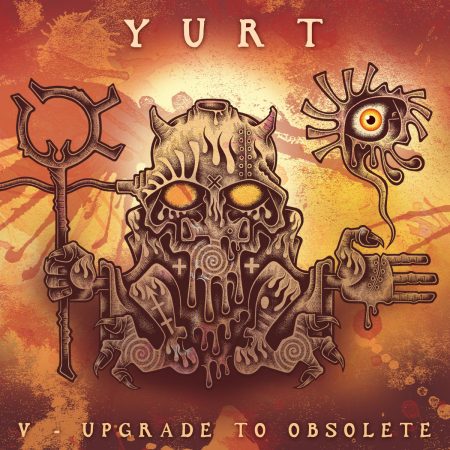 We're currently working on restoring the stream for this release. Please check back soon.
TRACK LISTING:
1. Paralyse 
2. Upgrade To Obsolete
3. The Book Of Esophagus
4. Breakfast In Aksum
5. The Brand Evangelist
6. Mukbang
Release Date:  12th November, 2022 
BUY/DOWNLOAD:  Bandcamp  
This is the fifth album by the sonic elders of YURT.
Limited run of 200.
Deluxe 6-panel gatefold digipack includes lyrics, liner notes, artwork.
Recorded, Mixed and mastered by Tommy O'Sullivan 2021-2022.