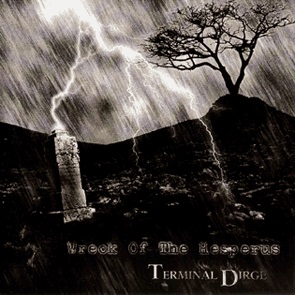 We're currently working on restoring the stream for this release. Please check back soon.
TRACK LISTING:
1. Inheritance
2. Doomed Ones
3. Ignominous Descent
4. Prolix
BUY/DOWNLOAD:  Bandcamp
Stream available from Fort Evil Fruit on the 'Terminal Eulogy' (demo compilation tape)
Tracks 1-4…
Recorded at Shay's Studio (County Galway, Ireland).
The sample in "Prolix" is from the American film The Prophecy (1995), directed by Gregory Widen.
AC Rottt – dead riffs & doomed howls
Count Rodge – lowering the tone
R. Mongo – graveclatter