Malevolent Reprisal by Warpath (Brutal Death Metal, 2010)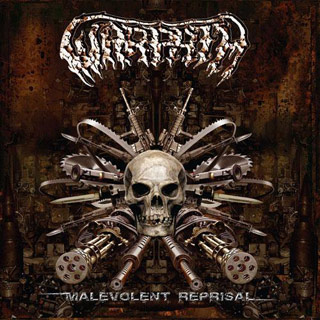 We're currently working on restoring the stream for this release. Please check back soon.
TRACK LISTING ;
1. Malevolent Reprisal
2. Bloodsoaked Bayonet
3. Point Blank Execution
4. Enter My Lair
5. Kill At All Costs
6. The Red Mist
7. Extreme Rendition
8. Unstoppable
9. Tear It Down (Hatebreed cover)
BUY/DOWNLOAD:  Underground Movement
Recorded by Mick Richards at Trackmix Studios, Blanchardstown, Dublin.
Bass/Vocals – Eoin Broughal
Drums – Graham Dunne
Guitars – Eoin Dunne
Guitars – Joseph Merrimann
Vocals – Darren Keogh