Live At The Limelight (13​-12-​14) by Wardomized (Death Metal, 2016)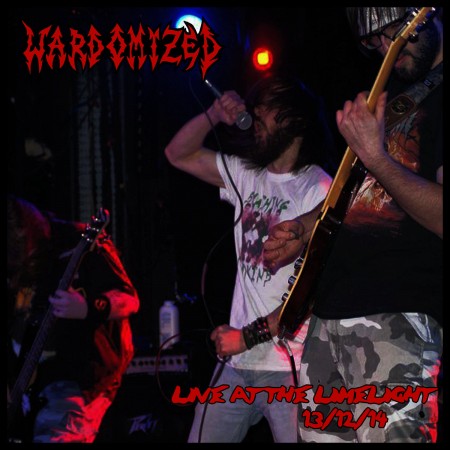 TRACK LISTING :
1. Lemonbrain
2. Forced Upon Me
3. Challenged
4. Tribal Warfare
5. Inflicted By Force
6. Nothing Left
Originally released via Bandcamp, but no longer available.
Wardomized live at the limelight Belfast 13/12/2014 supporting Northern Irish bands SORROWFALL and RABID BITCH OF THE NORTH.
Vocals – Stephen Mckeown
Guitar – Eddie Cross
Bass – Josh Johnston
Drums – Luke 'French' Tolcher
Recorded by Stephen Mckeown
Cover Photo by Robbie Beckett
Cover by Alessandro Rocco
Wardomized Logo by Ciaran Notion