The Cursed Travails Of The Demeter by Vircolac (Death Metal, 2016)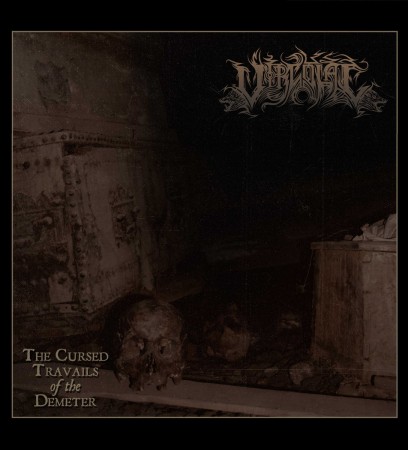 We're currently working on restoring the stream for this release. Please check back soon.
TRACK LISTING :
1. The Cursed Travails of the Demeter
2. Charonic Journey (Stygian Revelation)
3. Lascivious Cruelty
4. Betwixt the Devil and Witches
European CD edition released by Sepulchral Voice Records.
US edition released by Dark Descent Records in the USA.
Vinyl edition co-released by Sepulchral Voice & Dark Descent Records.
BUY/DOWNLOAD :   VIRCOLAC Bandcamp  –  Dark Descent  –  Sepulchral Voice  
Released October 31, 2016
Recorded Beltaine 2016 in Elektra Studios, Temple Bar, Dublin.
Produced, engineered and mixed by Ola Ersfjord.
Mastered by Phil VK
Layout and design by Grave IX Design.
Photography Lea Reinicke
JG – Rhythm & Lead Guitars, Keyboards & Effects
BMC – Rhythm & Lead Guitars
KB – Bass
DvL – Words & Vocals
NH O' Puirseil – Drums, Percussion & Additional Vocals on Betwixt the Devils and Witches