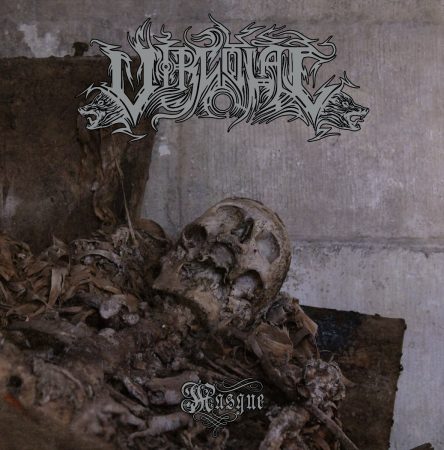 We're currently working on restoring the stream for this release. Please check back soon.
TRACK LISTING :
1. Titan
2. Tether & Wane
3. So I Hang From A Wretched Tree
4. Masque Of Obsequious Venality
5. Snake Among Man
6. The Long Trail
7. End Of A Beginning
European CD edition released by Sepulchral Voice Records.
US edition released by Dark Descent Records in the USA.
Vinyl edition co-released by Sepulchral Voice & Dark Descent Records.
Release Date:  08th March, 2019
BUY/DOWNLOAD :   VIRCOLAC Bandcamp  –  Dark Descent  –  Sepulchral Voice  
BMC – Rhythm & Lead Guitars
JK – Bass
DvL – Words & Vocals
NH O' Puirseil – Drums, Percussion & Additional Vocals on Betwixt the Devils and Witches
JG – Guitars, Keyboards & Effects
E. Henderson – Graphic layout and design