Feraliminal by Vircolac (Death Metal, 2016)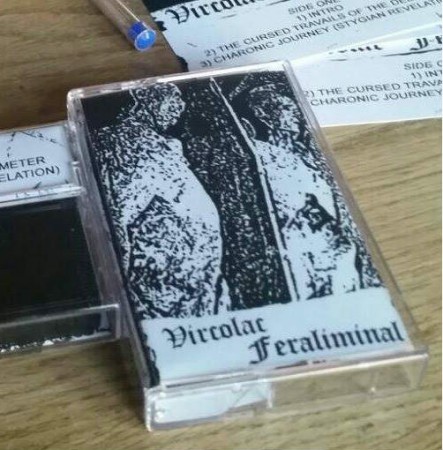 We're currently working on restoring the stream for this release. Please check back soon.
TRACK LISTING :
1. Intro
2. The Cursed Travails of the Demeter
3. Charonic Journey (Stygian Revelation)
Release Date:  05th March, 2016 
BUY/DOWNLOAD:  Bandcamp  
Record live in the Wolf's Lair / Loop Studios with Gareth.
Vocals done in one take.
These songs were re-recorded for The Cursed Travails of the Demeter MLP, which came out at Halloween 2016.
A very limited tape edition was made for a subsequent show and has long been sold out.
Dedicated to the dead that dwell beneath Dublin.
JG: Guitar
BMC: Guitar
NH: Drums
KB: Bass
DVL: Vocals