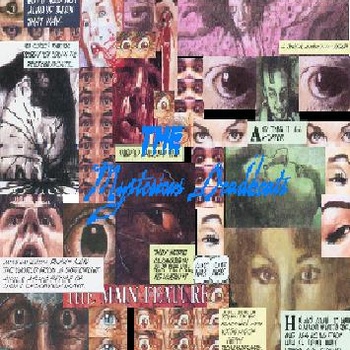 We're currently working on restoring the stream for this release. Please check back soon.
TRACK LISTING :
1. 3 Minute Wonder
2. Children Shouldn't Play With Dead Things
3. Creatures Of The Night
4. Deadbeat Dub (Do The Deadbeat)
5. Die In The Summertime
6. Goth Chic
7. Hillbilly Deathrock
8. Kiss Of Death
9. Needles
10. Way Too Many Drugs
11. You Close Your Eyes
Big thanks to John Moffatt for getting in touch and passing on the demo.
RECORDING MUSICIANS ;
Paddy McTeggart, John Moffatt, Bob Kerrigan, Anna Kerrigan, Paul Leonard, Will Bradley
LIVE BAND MEMBERS ;
Paddy McTeggart – Bass, Vocals & Miserable Looking
John Moffatt – Lead Guitar, Vocals & General Darkness
Will Bradley – Lead Vocals & General Nastiness
Bob Kerrigan – Rhythm Guitar, Vocals & Overall Darkness
Alan Connolly – Drums, Backing Vocals & Stuff
Noelle McCarney – Keyboards, Backing Vocals & Crowd Control