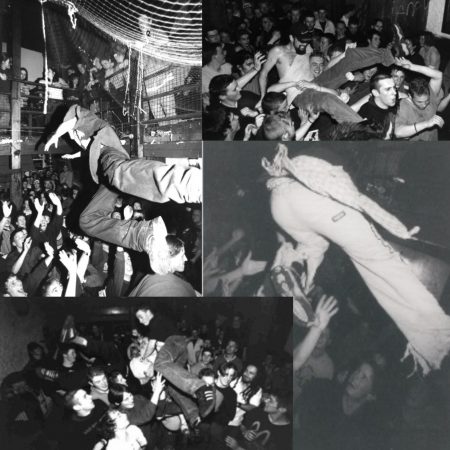 We're currently working on restoring the stream for this release. Please check back soon.
TRACK LISTING:
1. Tap My Weakness
2. Bottle It
Recorded July 1999 at BPM Studios, Douglas, Cork. 
Released on the Irish Metal Archive on the 14th October, 2020.
DOWNLOAD:  IMA Bandcamp

Vince McCarthy – Vocals
Seán Keenaghan – Guitar/Vocals
Kevin O' Brien – Bass/Vocals
Dave Hackett – Drums
Editor Notes:
Thanks a million to Dave Hackett and Vince McCarthy for getting in touch, providing the band biography and for allowing the bands recordings to be added to the Archive and shared with everyone.
"…the band went back into BPM studios in July '99 and recorded two tracks. However, due to lack of funds and other personal issues, the tracks were never released. Kevin was accepted into Trinity Medical School and the band attempted to keep going. It was apparent that the spirit in the band took a hit when Kevin left for Dublin. TEN POINT RULE called it a day in late 1999 having enjoyed a year and a half of popularity on the small yet vibrant Cork underground scene. 
The link below is to the bands website from 1999, which remains unchanged. Vince speaks of releasing the two tracks recorded in the summer of 1999 and that was the last post on their site 21 years ago. After digging through his old computer, singer Vince McCarthy has found the two unreleased tracks and donated them to the Irish Metal Archive. It sounds like TPR were getting better, bigger, harder and faster!"