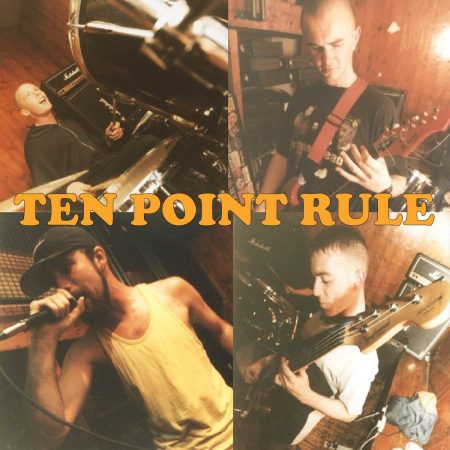 We're currently working on restoring the stream for this release. Please check back soon.
TRACK LISTING:
1. Tap My Weakness  (02:21)
2. Bottle It  (03:01)
3. Say My Name  (03:47)
4. Love Denial  (03:23)
5. If I Don't Get Close, They Can't Hurt Me  (02:33)
6. A Prime Example  (02:12)
7. What You Know [Scratch Mix]  (02:02)
Re-Release Date:  28th Sept, 2023
BUY/DOWNLOAD:  TPR Bandcamp
All tracks recorded by Finny Corcoran at BPM studios in April and July of 1999 in Douglas, Cork.
Remastered by Richie at WAV Mastering in Limerick in September, 2023.
Vocals/Lyrics: Vince McC
Bass: Kevin O' Brien
Guitar: Sean Keenaghan
Drums: Dave Hackett
---
Hello there!
So here's the story behind digitising and releasing these tracks almost 25 years after they were originally released.
We recorded these tracks in 1999. We released five of them on a CD called, 'Say My Name'. We sold them all out on the CDs launch night, a week or two before our leaving cert exams, in An Phoenix on Union Quay in Cork City.
We went back into BPM studios in Douglas to record another two songs a few weeks after the launch night but the band broke up a few weeks later and these two songs were completely forgotten about.
Vince discovered them on a hard drive in 2020 and we were pleasantly surprised at how good they sounded for a bunch of 18 year old's.
We decided to get them digitized this year for posterity and we also decided to get them remastered so they would sound as good as they could.
So, here are two previously unreleased tracks, 'Tap My Weakness' & 'Bottle It' plus the original Say My Name tracks, all remastered.
We hope you enjoy!
Happy Days,
G'wan The Rule