Live @ Bradley's (20​​​/​​​02​​​/​​​2015) by Soothsayer (Atmospheric Metal, 2015)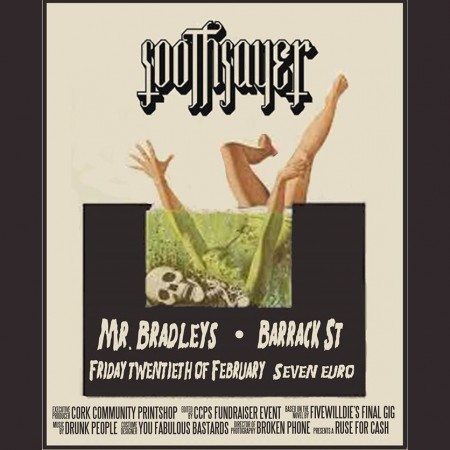 We're currently working on restoring the stream for this release. Please check back soon.
TRACK LISTING ;
1. Unveil Them
2. 33 From The Sun
3. Lunar Correspondence
Full set from Cork's atmospheric doom outfit, SOOTHSAYER in Bradley's Bar, Cork on the 20th February 2015, supporting FIVE WILL DIE for their farewell gig.
Thanks a million to Liam Hughes and the band for allowing this bootleg to be uploaded for everyone to check out.
Liam Hughes – Vocals/Noise
Con Doyle – Guitar/Vocals
Marc O'Grady – Guitar
Steve Quinn – Bass/Vocals
Will Fahey – Drums