Of Red Barren Earth by Sonus Mortis (Atmospheric Black Metal, 2023)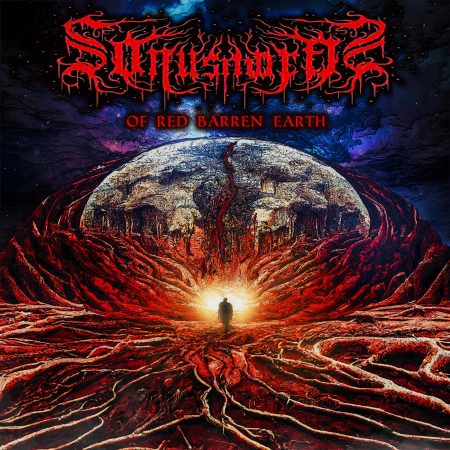 We're currently working on restoring the stream for this release. Please check back soon.
TRACK LISTING:
1. Among The Marrow And The Machines
2. The Elimination Of The Archaic
3. Overwhelming Mass
4. Then There Was Silence From The World
5. Of Red Barren Earth
6. Harbinger Of Doom
7. Reality, Our Collective Destroyer
8. The Threads Of Life
Release Date:  25th October, 2023  
BUY/DOWNLOAD:  Bandcamp  
All music/lyrics written & performed by: Kevin Byrne.
Mixed and mastered by: Mick Richards at Trackmix Studios, Dublin, Ireland.
Artwork done by James of Midas James Artwork & Design and Florin Alex.