Futurians: Live At Roadburn by Slomatics (Heavy Rock, 2017)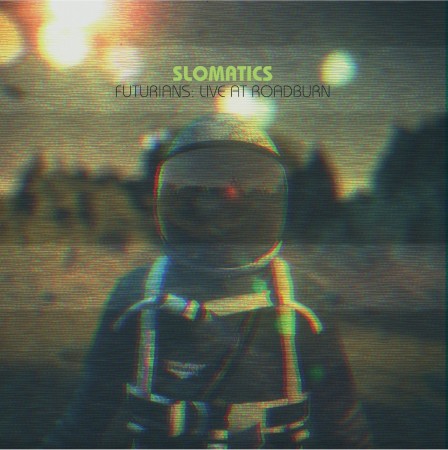 We're currently working on restoring the stream for this release. Please check back soon.
TRACK LISTING:
1. Electric Breath
2. Running Battle
3. Return To Kraken
4. And Yet It Moves
5. Tramontane
6. Supernothing
7. Ulysses My Father
8. March Of The 1000 Volt Ghost
Release Date: 6th October, 2017
Buy/Download: Bandcamp  –  Roadburn Records 
Recorded live at Roadburn Festival April 22nd 2017
Recording produced by Robert de Lorijn and Marcel van de Vondervoort, recorded by Matthijs Herder and Michiel Ferweda, mixed by Marcel van de Vondervoort at Torture Garden.
Mastered by James Plotkin
Artwork by Dermot Faloon
Design: Maurice de Jong
Guest Vocals March Of The 1000 Volt Ghost by Jon Davis