Future Echo Returns by Slomatics (Doom Metal, 2016)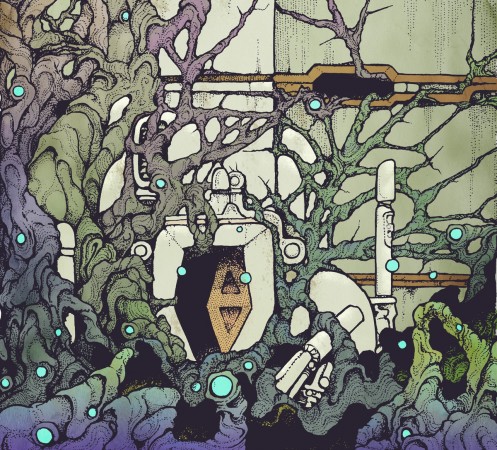 TRACK LISTING;
1. Estronomicon
2. Electric Breath
3. In The Grip Of Fausto
4. Ritual Beginnings
5. Rat Chariot
6. Supernothing
7. Into The Eternal
BUY/DOWNLOAD:  SLOMATICS Bandcamp  –  Black Bow Bandcamp  –  Black Bow Shop  
Recorded by Chris Fielding at Skyhammer and Rocky O'Reilly at StartTogether Studios.
Mixed by Chris Fielding
Artwork by Tony Roberts.
Mastered by James Plotkin.
Chris Couzens – Guitar
Dave Majury – Guitar
Marty Harvey – Drums/Vocals
Additional musicians:
Chris Fielding, Jon Davis, Phil Coumbe, Gregory Ferguson
This record is dedicated to Alys, Ben, Henry and Odhrán.