Deluge by Slidhr (Black Metal, 2013)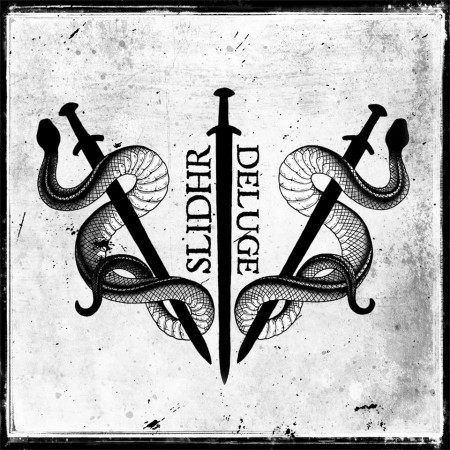 We're currently working on restoring the stream for this release. Please check back soon.
TRACK LISTING :
01. Wielding Daggers
02. Hex
03. Earth's Mouth Opens
04. Symbols Obscuring
05. Rejoin the Dirt
06. Their Blood
07. Death of the Second Sun
08. Unseen
09. As the Dead
10. Rays Like Blades
J.Deegan  –  Guitars, Bass, Vocals
B. Einarsson  –  Drums
Released by Debemur Morti Productions
6-panel Digipack CD. The CD is limited to 1000 copies, and the first batch comes as black polycarbonate CD. North American release date is May 28th, 2013.
Recorded, mixed and mastered at Manus Nigra, Reykjavik, Iceland.