The Defiant Stand by Slave Zero (Death Metal, 2002)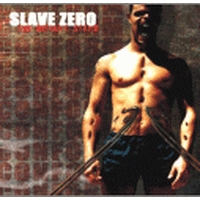 We're currently working on restoring the stream for this release. Please check back soon.
TRACK LISTING :
1. Once Was Human
2. I Defy
3. Prejudice Breeds
4. Raising the Sign
5. When Silence Turns to Hope
6. Last Breath
7. Zombie Ritual (Death cover)
8. For This We Bleed
9. Soldiers Fortune (instrumental)
Recorded at J.A.M. Studios, Kells, Co. Meath between the 3rd-6th February 2002.
Produced and Mixed by Martin and Jim Quinn.
Guitars – Eddie O'Malley
Bass – Kevin Jacob
Drums – Bob Ryan
Vocals/Guitars/Keyboards – Paul Callan