The March Through Crimson Frost by Sirocco (Celtic Heavy Metal, 2007)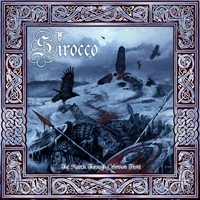 We're currently working on restoring the stream for this release. Please check back soon.
TRACK LISTING :
1. The March
2. Through Crimson Frost
3. Blood & Soil
4. Winter's Solstice
5. Dorchadas
6. At The Serpent's Stone
7. God's Salvation
8. Forsaken Shores
Recorded in BPM Studios, Douglas Cork,
February 18th – 24th 2007.
Mixed by Sirocco with Finny Corcoran.
Mastered by Finny Corcoran.
Artwork by Kris Verwimp
Released: October 05 2007
Released: April 7th 2008 (U.K.)