The Dirge by Rotlaust (Death Metal, 2022)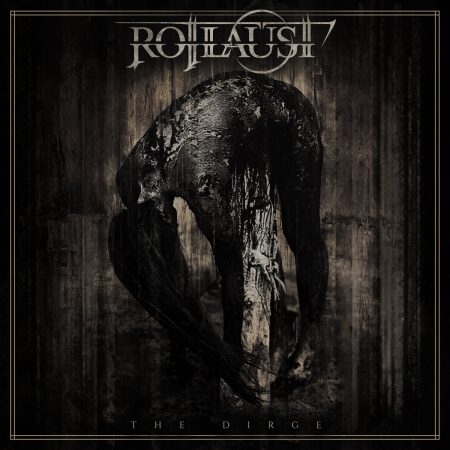 We're currently working on restoring the stream for this release. Please check back soon.
TRACK LISTING:
1. Carrion (feat. Steven "Rats" Rahaman (06:39)
2. Ceaseless (feat. Barry Christie) (05:58)
3. All But Calcareous (feat. Stephen Cannon) (07:05)
4. The Deafening Dawn Chorus (07:39)
5. Stain Of The Familiar (06:02)
6. Nascent (feat. Benjamin Ellis) (06:14)
7. The Dirge (feat. Kevin O'Connor) (07:01)
8. Nex Internum (05:07)
Release Date:  18th November, 2022
BUY/DOWNLOAD:  Bandcamp
Music by ROTLAUST.
Production by Rotlaust and David Redmond.
Mixing/Mastering by Aidan Cunningham.
Artwork by The Iron Parasite.
Guests featured:
Stephen Bass Cannon (THIS PLACE HELL)
Benjamin Ellis (SCAR SYMMETRY, ex-BLOODSHOT DAWN)
Barry Christie (ex-VILE REGRESSION)
Steven Rahaman (ex-DICHOTOMY)
Kevin O'Connor (ASTRAL TOMB, ex-DICHOTOMY)
---
The Dirge as a concept is an exploration of various stages of depression and anxiety, with each track representing a different stage. In contrast to my previous album, I decided to return to my blackened death metal roots and create the album I've wanted to make for nearly 20 years, as I felt like the subject matter demanded equally distressing and oppressive music. This resulted in roughly an hour of unrelenting, dark, heavy, groovy music where my death metal influences shine through. It's an album I'm extremely proud of and I genuinely cannot wait to hear the reactions of anyone who's willing to listen.