The Moment In Review by Revile (, 2004)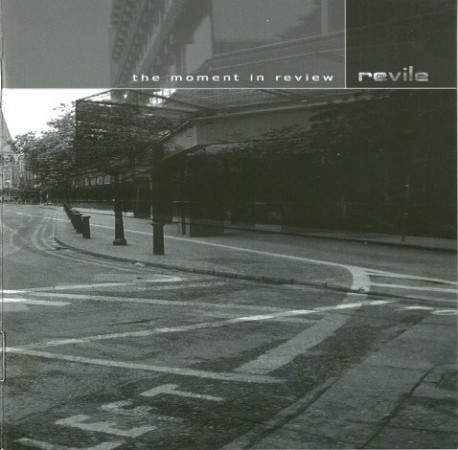 We're currently working on restoring the stream for this release. Please check back soon.
TRACK LISTING :
1. Id
2. Living Receiver
3. Forever Later
4. Choice & Consequence
5. Blood & Brine
Thanks to Greg Clarke for allowing me to upload this EP to the Archive.
Recorded between July 24th and August 15th, 2004
at Manor Park Studios.
Engineered, Mixed & Mastered by Neal Calderwood
Photography by Ger Swift.
Artwork, design & additional photography by Paul McCarroll
(www.unhinged.me.uk)
Vocals – Andy O'Toole
Guitar – Greg Clarke
Guitar/Samples – Diarmuid Shore
Drums – Andy Clarke
Bass – Cathal Rodgers
Additional vocals on 'Choice & Consequence' by Caroline Lawford.