No Forgiveness by Razorhail (Death Metal, 2013)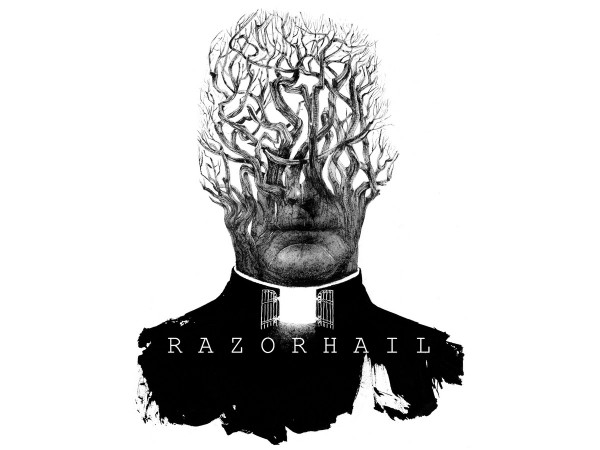 We're currently working on restoring the stream for this release. Please check back soon.
TRACK LISTING ;
1. No Forgiveness
2. Blood Sands-Chapter
3. Whore Father-(Beauty And The Priest)
4. All That I Want
5. Blood Sands-Chapter
6. Stevo-Origin Of The Faeces
Recorded,mixed and produced by Kerry Lloyd Whitehouse in Whitehouse Studios between 2011-2013.
BUY/DOWNLOAD :  Bandcamp 
Kerry Whitehouse – Vocals/Guitars/Sampling/Orchestration
Gearoid Brohan – Bass
Chris Hayes – Vocals
Ferdia O'Sullivan – Drums… Guitar(Blood Sands)-Backing vocals on Stevo)
Recorded in honour of those who have suffered at the hands of the messengers of "God" .And for those who still support and worship the catholic church.Open your eyes.