Promo 2011 by Putrefy (Death Metal, 2011)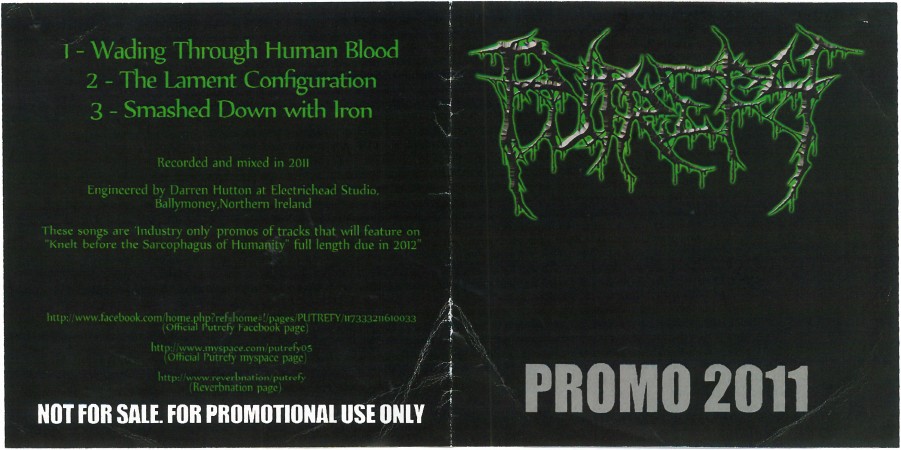 We're currently working on restoring the stream for this release. Please check back soon.
TRACK LISTING;
01. Wading Through Human Blood
02. The Lament Configuration
03. Smashed Down With Iron
'Industry Only' peomos of tracks that will feature on the bands next full-length album, "Knelt Before The Sarcophagus Of Humanity"…
Recorded and mixed by Darren Hutton at Electrichead Studios, Ballymoney, Northern Ireland.