Knelt Before The Sarcophagus of Humanity by Putrefy (Death Metal, 2014)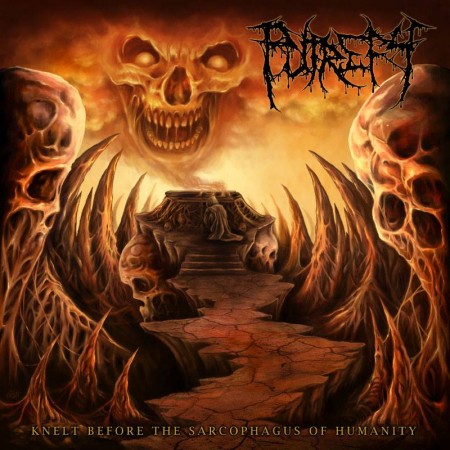 We're currently working on restoring the stream for this release. Please check back soon.
TRACK LISTING ;
1. Wading through Human Blood
2. The Lament Configuration
3. Awakening of the Stillborn
4. Smashed down with Iron
5. Life Deprivation
6. Bring out your Dead
7. Faces in the Vortex
8. Knelt before the Sarcophagus of Humanity
Recorded by Darren Hutton and PUTREFY at Electrichead Studios, Ballymoney between late 2012 and 2013.
Rrtwork by Krisna at Ultra Bat Illustration & Design.